Hi friends!  Hope you're enjoying your summer; I can't believe July is already coming to an end!  I'm excited to share a recap of my time in Little Rock last weekend, it was such a blast!  I was invited to be a guest blogger at The Container Store during their Customer Favorites Sale and share my favorite Closet Essentials with all of you!  Their sale is still going on through August 8th and once again, I'm finding myself getting organized with The Container Store!  It's one of my favorite things to do –  "A place for everything; everything in its place." – Benjamin Franklin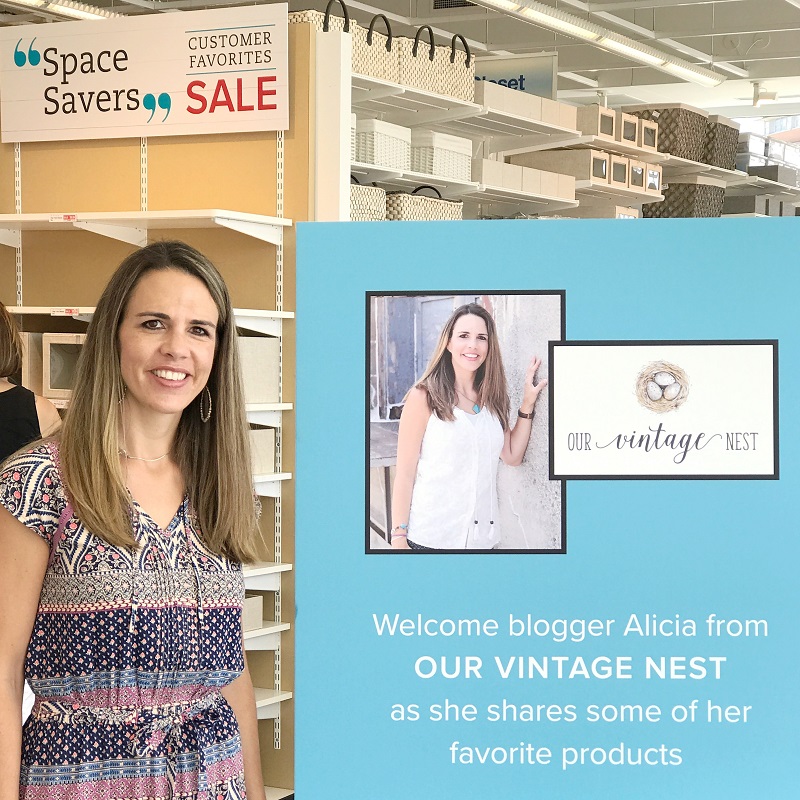 The staff at the Little Rock store welcomed me with open arms and big smiles!  They made me feel like a part of their team for the few hours I was there!  I quickly became familiar with their store and cruised around, meeting people and helping them get organized.  They had a few of my favorites on display with a before and after photo of my #turnyourclosetaround project!  It was so surreal to walk in and find my face and name on a poster!  So thankful for this opportunity to share what I love… It's been an amazing journey!  If you caught my IG stories that day, I was definitely in my element and loving every minute of my time there!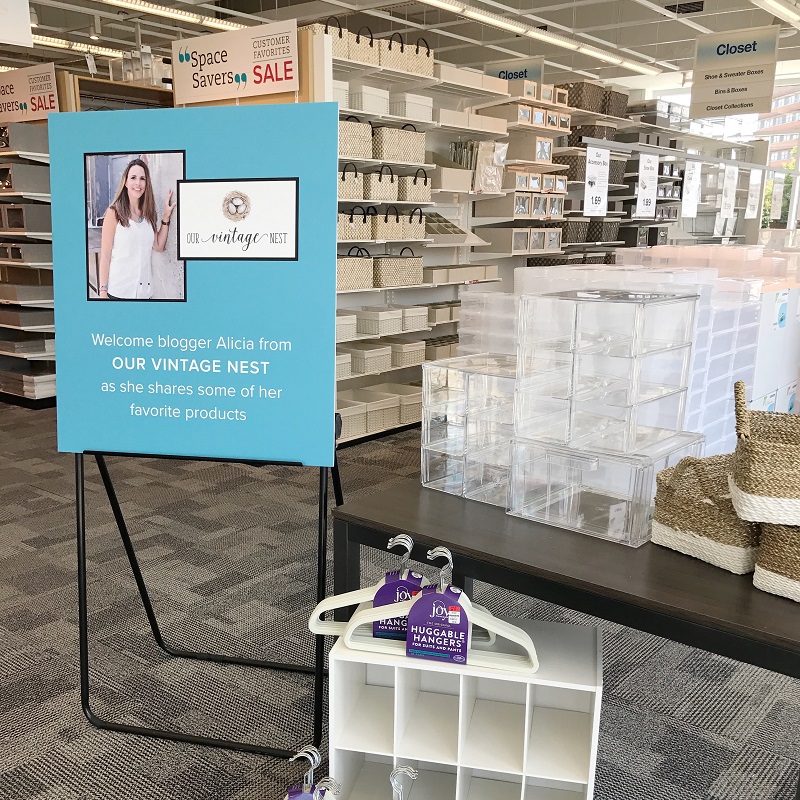 They offered the posters to me after my visit was complete, but this large size poster wouldn't fit in my car, so I snapped a picture to share and to remember my day there.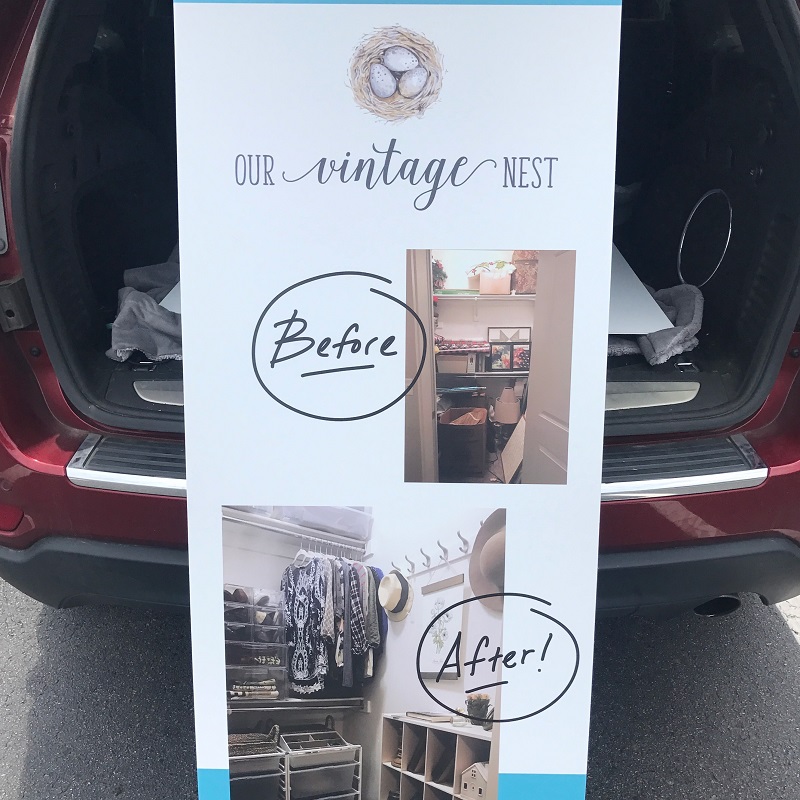 Here's a few projects I've been working on since my return… One being our pantry!  You may remember seeing the beginning stages of my progress a few weeks ago.  I purchased a few more essentials that I needed to finish the job; I absolutely love the results!  I'm not gonna lie… I find myself walking in here just to stare at all the details!  I love a pretty pantry!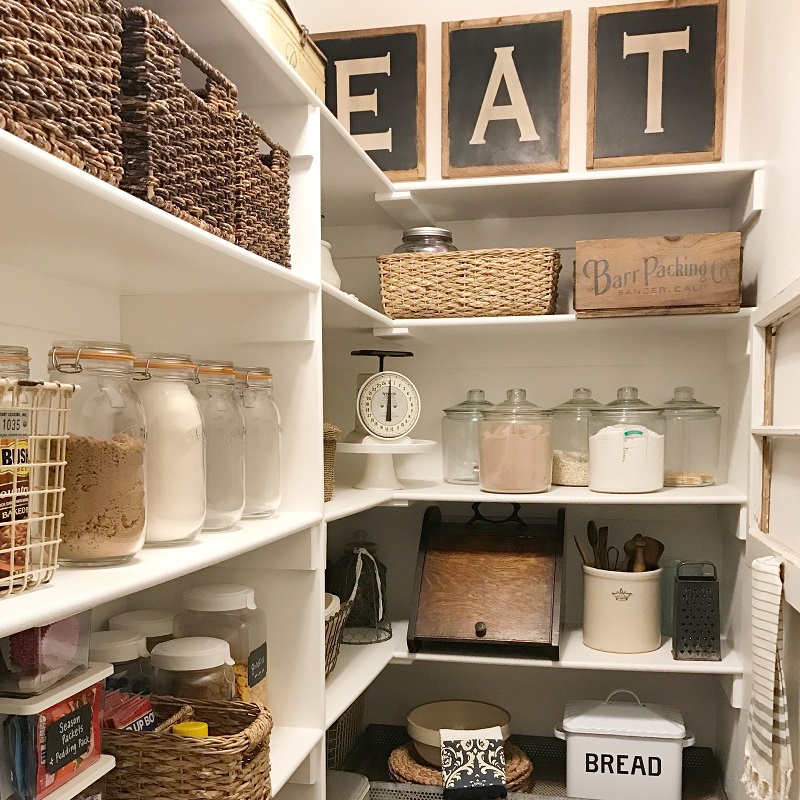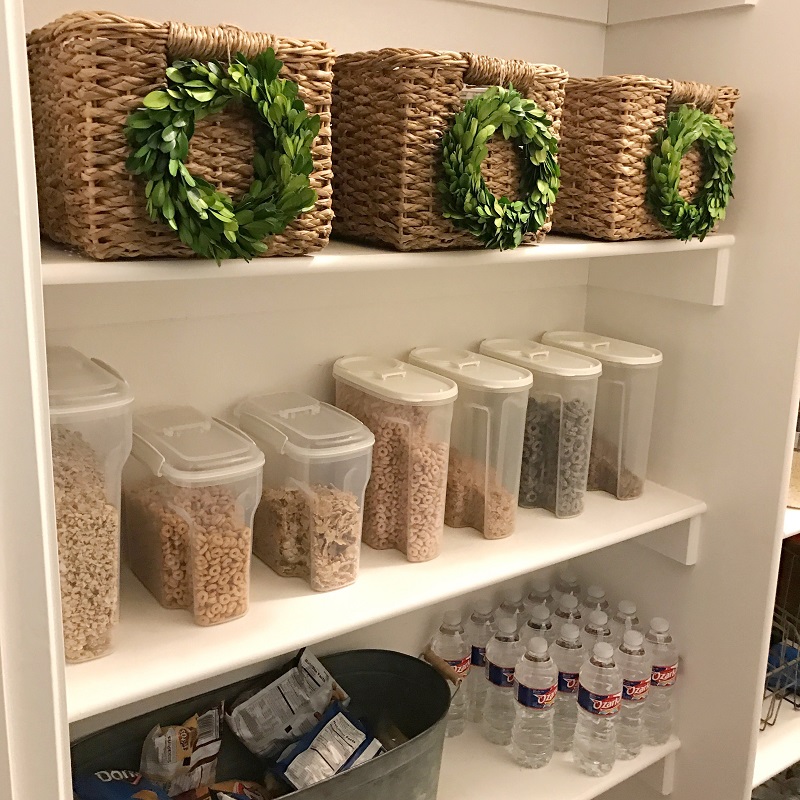 These store and pour cereal containers, clear glass canisters with lids and Kilner jars are some of my favorite pantry essentials!  They are true staple pieces in our pantry and I love the simplicity and style of them.  My favorite part about grocery shopping is coming home and putting everything in these containers, breaking down the cardboard boxes and putting everything away.  I try to minimize the amount of cardboard in our pantry and prefer to only use clear containers with white lids.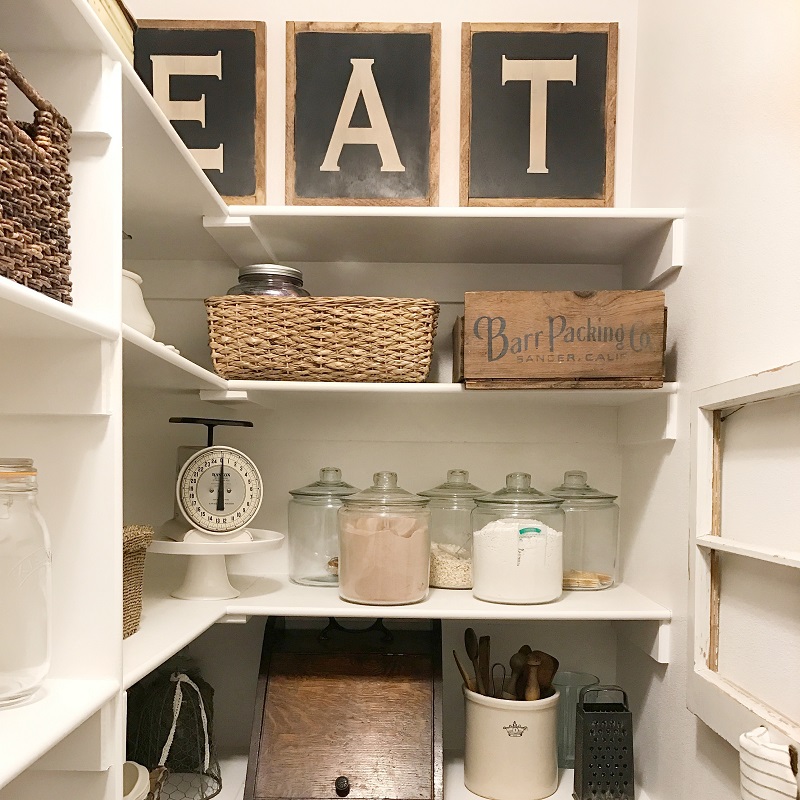 Another space that needed attention… Our master closet.  I added several more shoe drawers and hangers to get everything looking the way I wanted.  These non-slip hangers are wonderful and definitely a must-have!  They save us so much space and keep our clothes from slipping!  I love the clear containers for my shoes and the white lidded boxes for our winter wear.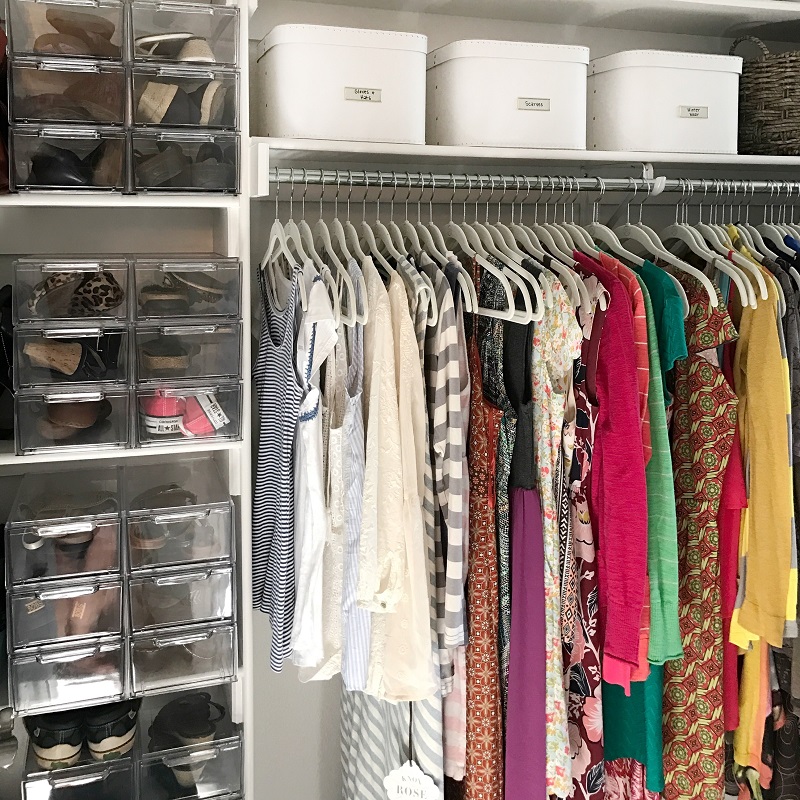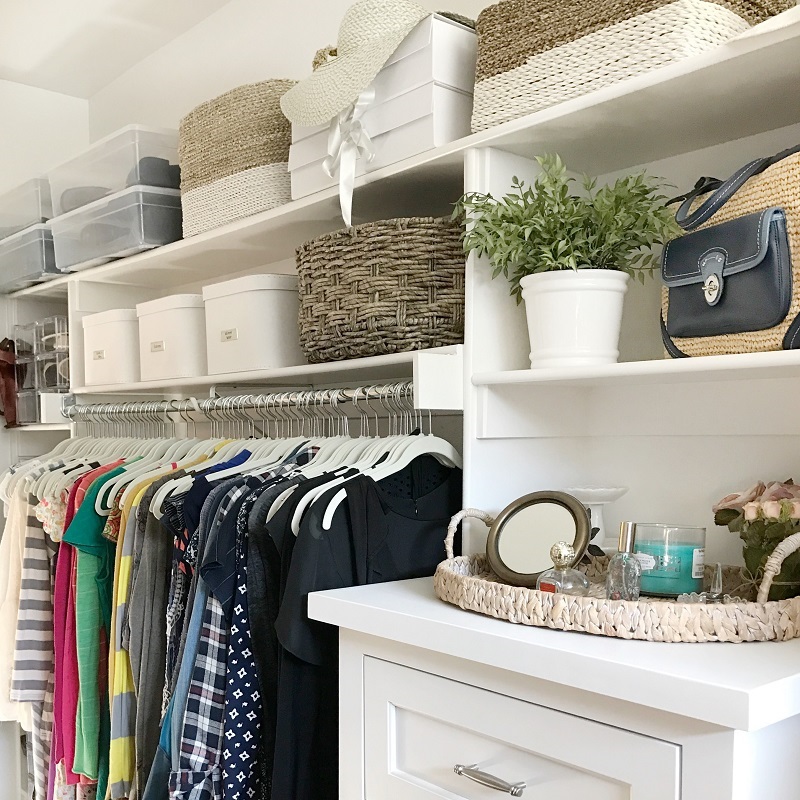 The beach house bins above our shoe organizer hold our swimsuits, cover-ups and goggles.  They are so sturdy and make the closet look so pretty and add texture, which I love!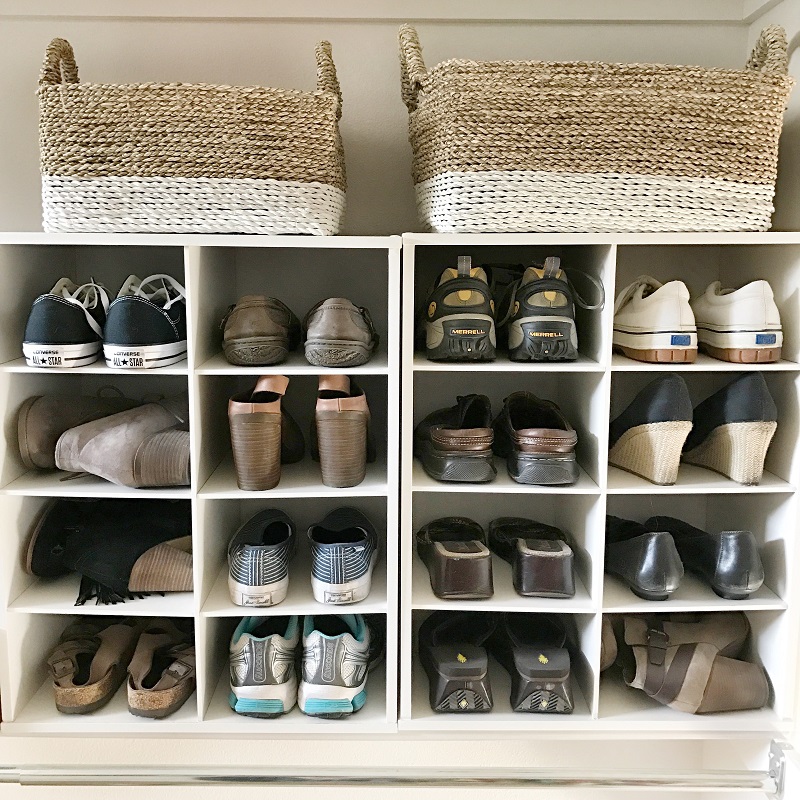 Next, we tackled the insane amount of makeup my daughter and I have accumulated (most of it is hers, no, really… I promise!) over the past two years!  She's 12 and loves to watch makeup tutorials!  She's better at applying than I am and has often given me makeovers!  We purged and organized and bought their Luxe Acrylic storage kits to put everything in its place!  It's on our counter for right now, because it's new and we love looking at it, but eventually, we'll store it in the lower cabinets and drawers!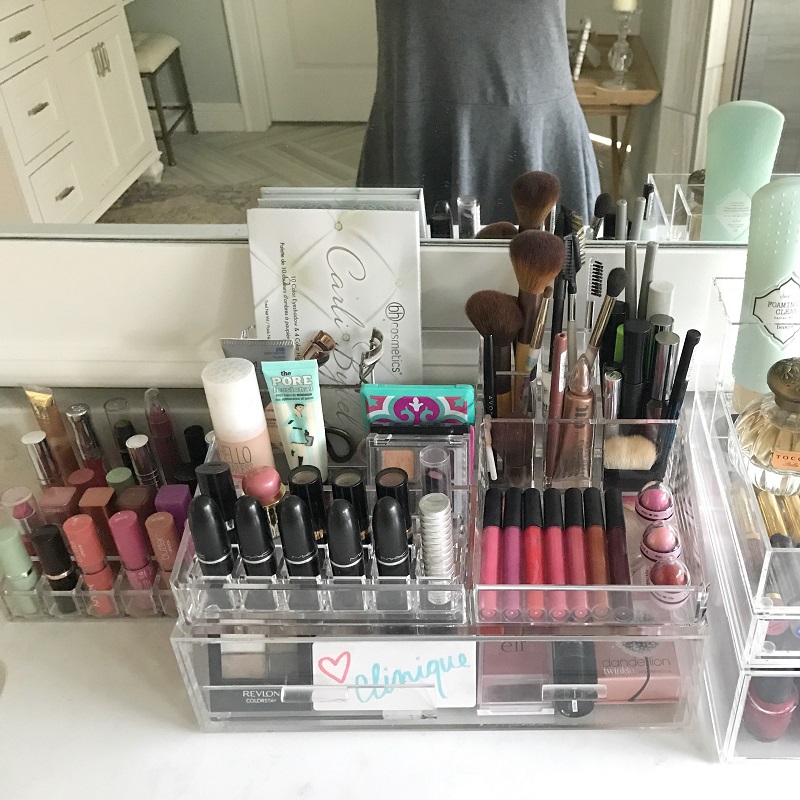 I hope you've enjoyed seeing what I use to help keep our home organized and it inspires you to organize your own spaces!  I always enjoy getting organized with The Container Store; don't forget to take advantage of their Customer Favorites Sale, going on now through August 8th!  Wishing you all a great week!
Blessings,

I acknowledge that The Container Store is partnering with me.  As a part of this partnership, I am receiving compensation in the form of products and services, for the purpose of promoting The Container Store.  All opinions stated above are my own and my experience with the brand and its products.