Hi friends!  I get questions multiple times a day regarding the main wall colors at Our Vintage Nest, so I thought it was time to share our paint selections… Thank you for your interest!  For those of you curious as to what brand and sheen I use, I love Sherwin Williams in a matte Duration finish.  I've painted every room in our home and have learned from trial and error that this one works best for application and overall look.  I love the low sheen of a matte finish and find it works great in all rooms, including bathrooms!  It's perfect for high traffic areas and can easily be wiped clean from daily wear.  On the finishes scale, it's sheen is between flat and eggshell.
Our master bedroom is a beautiful gray green called SW Comfort Gray.  I have used this color several times in this home and in previous homes.  It's such a warm tone that makes any room cozy and inviting.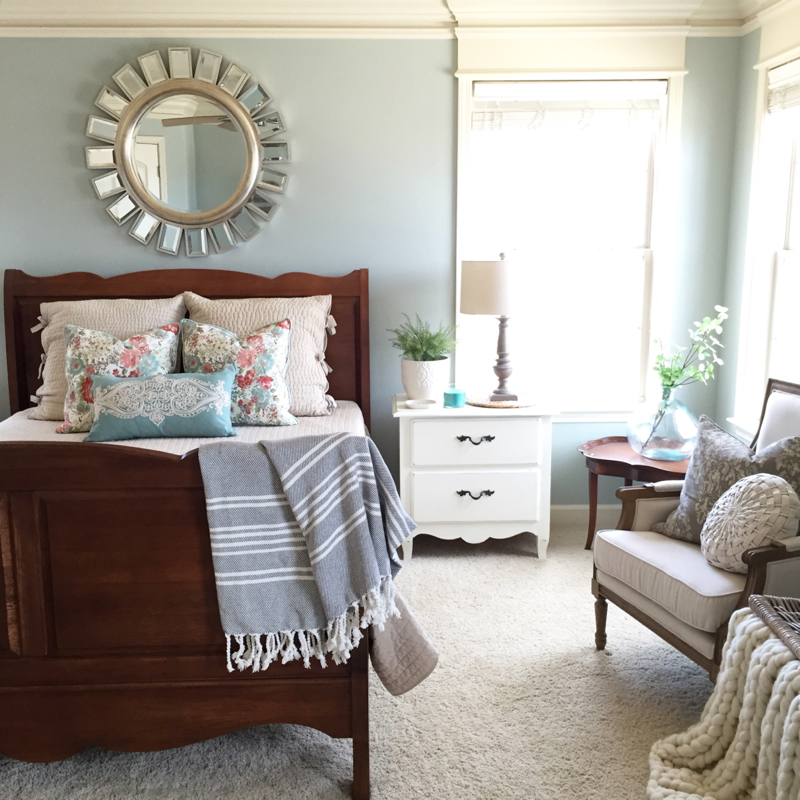 Here it is again in the same room.  I love how the wall color coordinates beautifully with our gallery wall.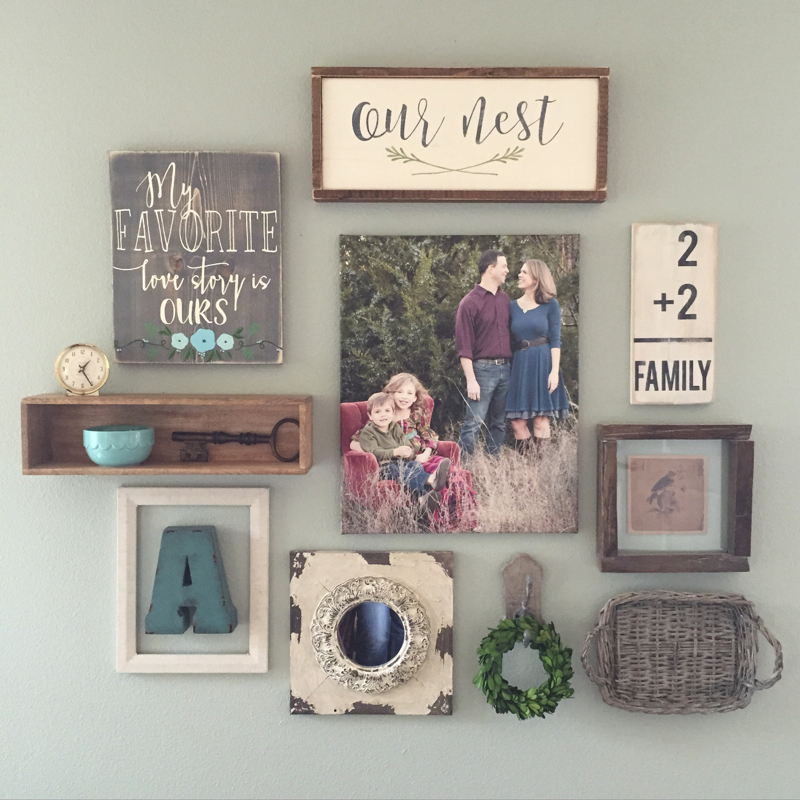 Another favorite on the same color card is SW Sea Salt.  We used this color in our downstairs dining room turned piano room; I love how the sun hits it in the morning.  I have plans to use this again in our new home.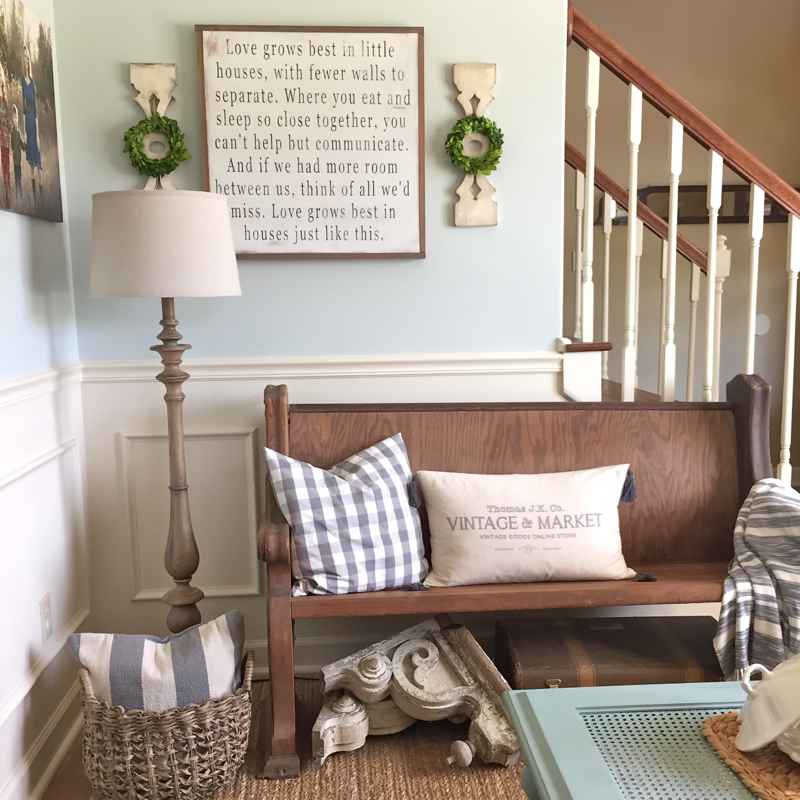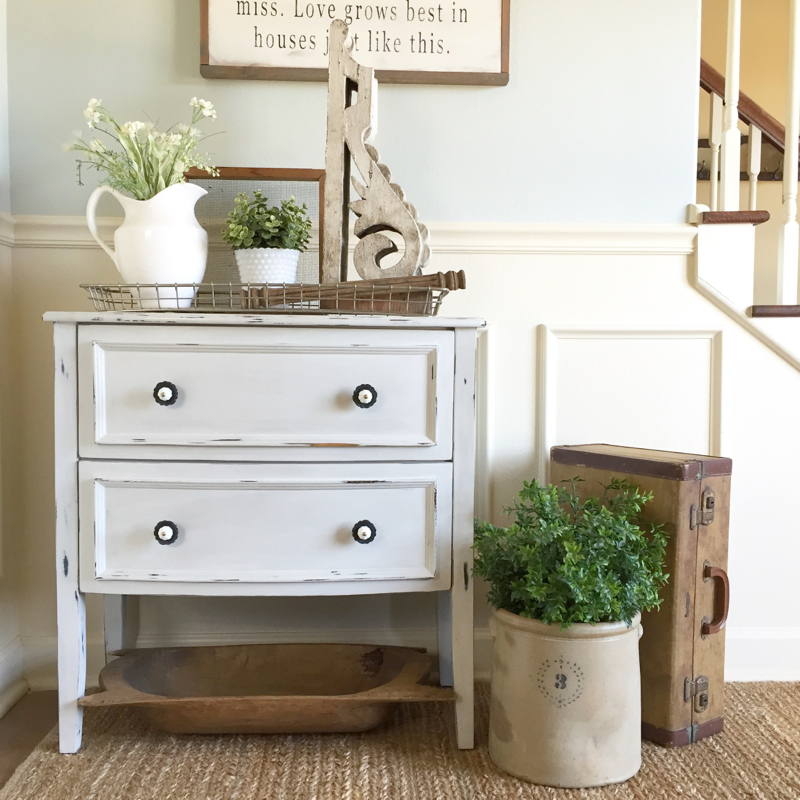 Our living room and entry is a color that came recommended to me by a few design friends and Pinterest, of course.  This brand color is the exception to the majority in our home.  It's a Benjamin Moore color called Edgecomb Gray… I love this warm light gray.  During certain times of the day, however, it can sometimes give off a lavender tone, which I learned later… It never bothered me enough to change it though.  Now that we are building, I've decided to change the overall downstairs and entry color to a fool proof gray, which I will share in a future new home post.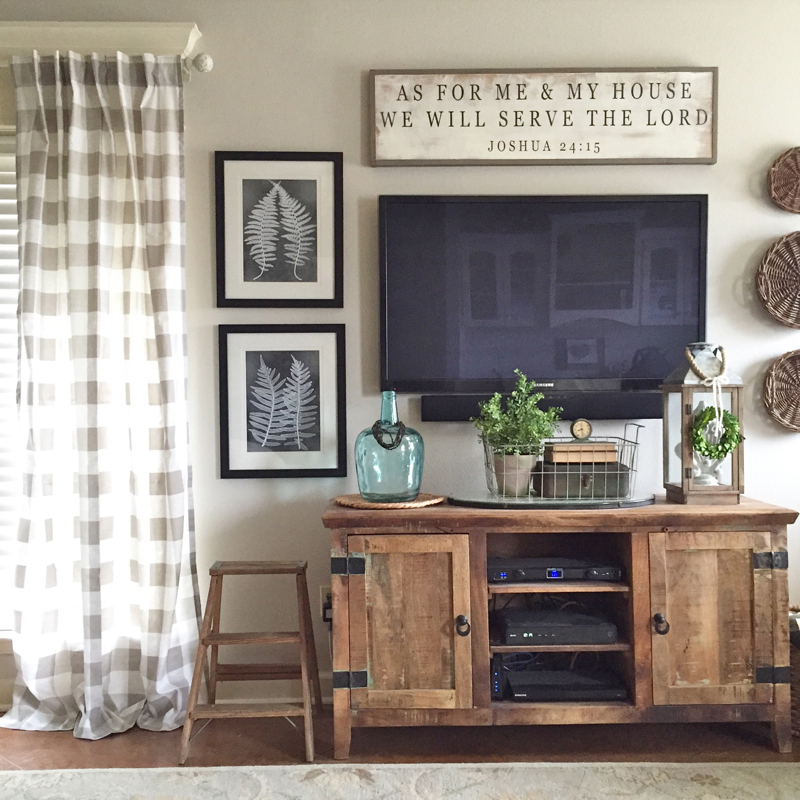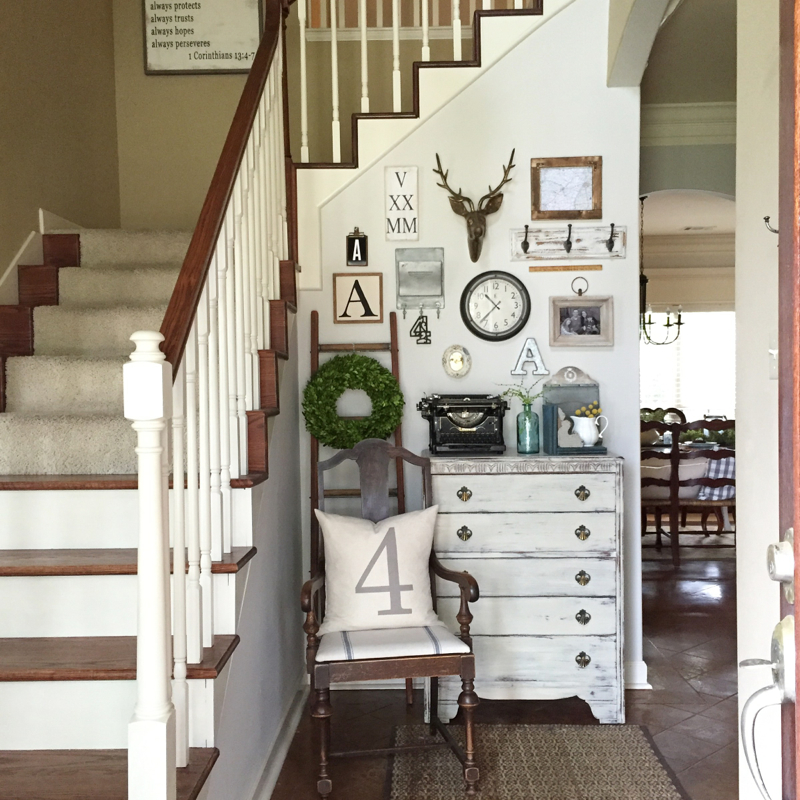 So, there you have it!  These are the main wall colors at Our Vintage Nest that get the most questions.  I stayed with similar neutral tones, so that there would be even transition flow.  I hope you find this helpful when choosing colors for your home.
Blessings,