It's that time of year again, where we gather with family and friends and count our many blessings!  This past year has been a time of growth for my family and I, as we close in on one year in our home.  I'm so thankful for the doors God has opened, the friends we have made and the opportunities He has laid before us!  I'm excited to be joining a few of my dear friends for a festive blog hop to share our Thanksgiving tablescape ideas with you!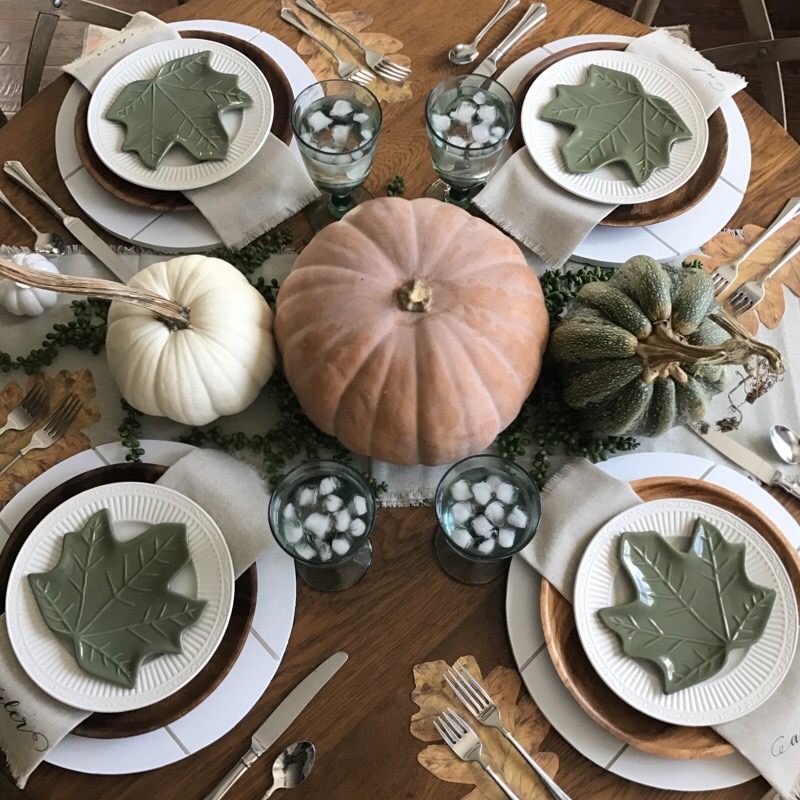 My family and I love the anticipation that this time of year brings!  The annual traditions and creating memories with loved ones that will last a lifetime.  This year, our Thanksgiving tablescapes consist of beautiful fall colors and textures.  I enjoy using real pumpkins around our home, especially on tables… They make the most beautiful centerpieces!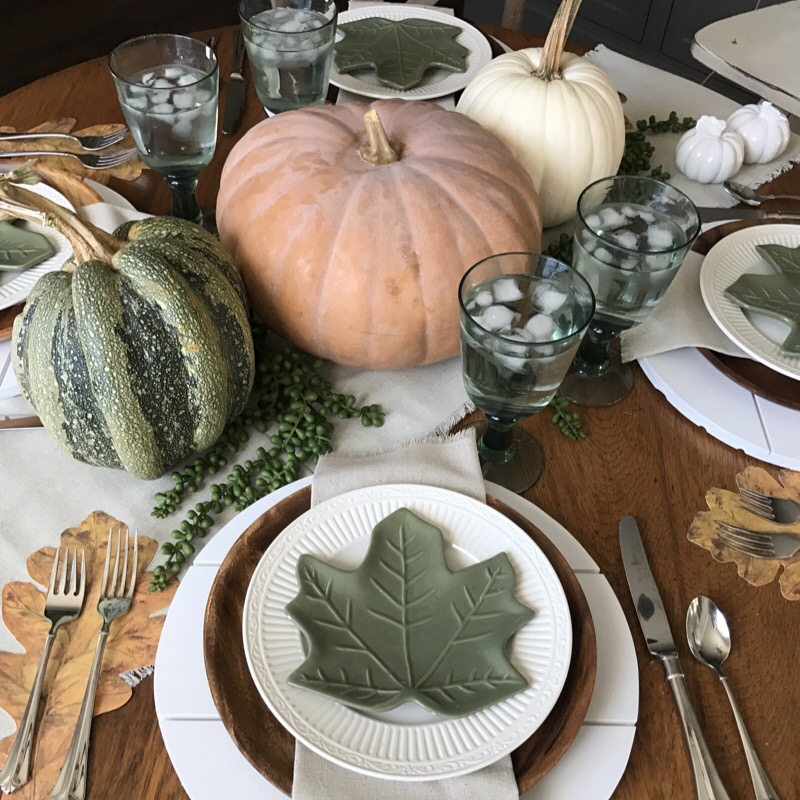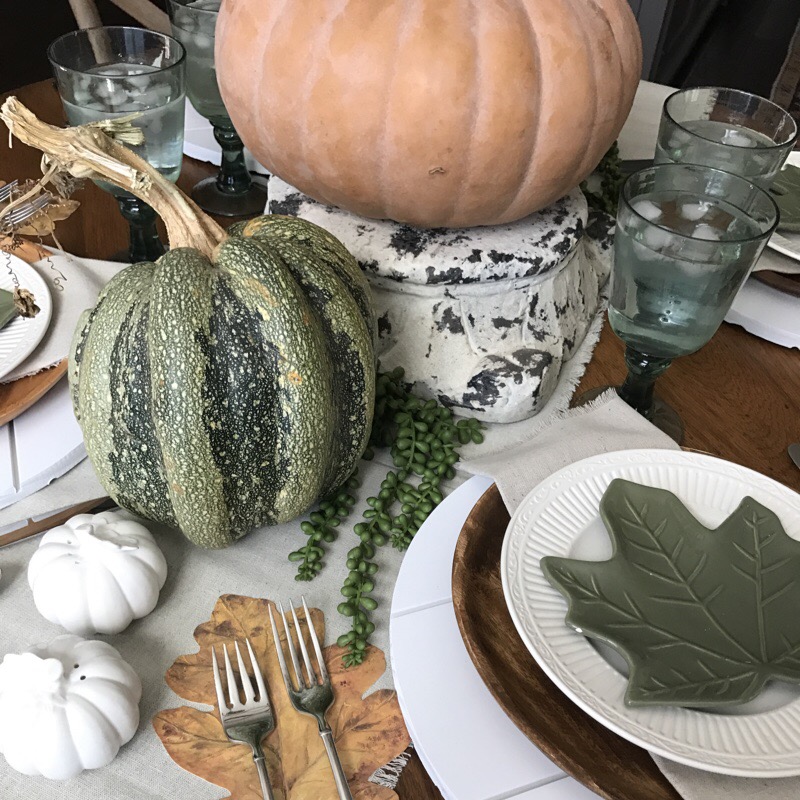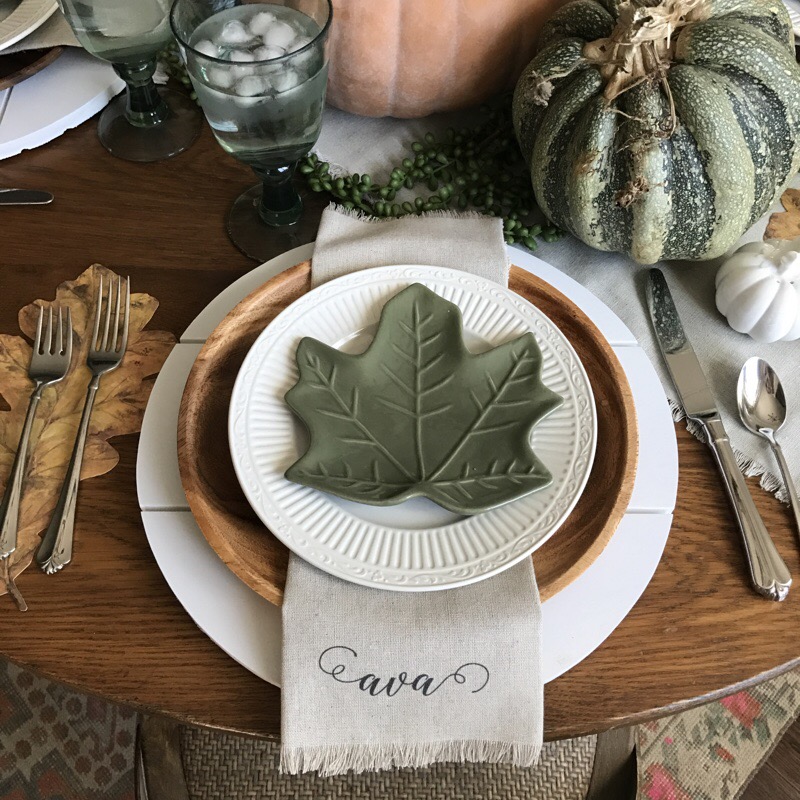 I love these personalized napkins from my friend, Erin @porterlanehome on Instagram.  She also makes this "gather" runner too!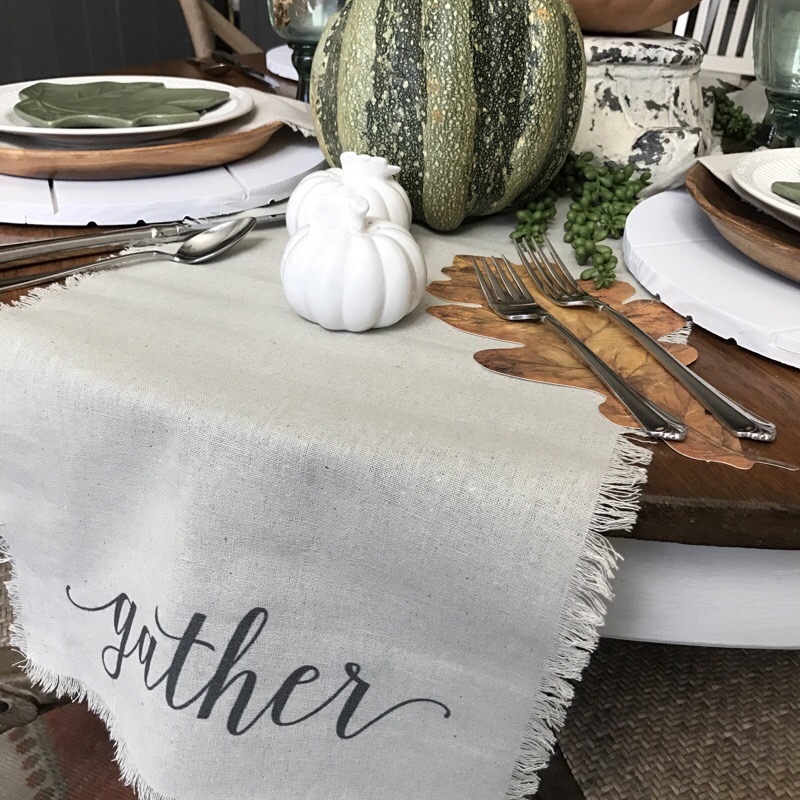 I've created several variations of tablescapes this year… I love to switch things up!  Here's another idea in our breakfast nook, where I used a faux ceramic pumpkin and wreath garland as my centerpiece.  I used different placemats and dinner plates to accommodate a table for four.  I hope one of these ideas inspire you!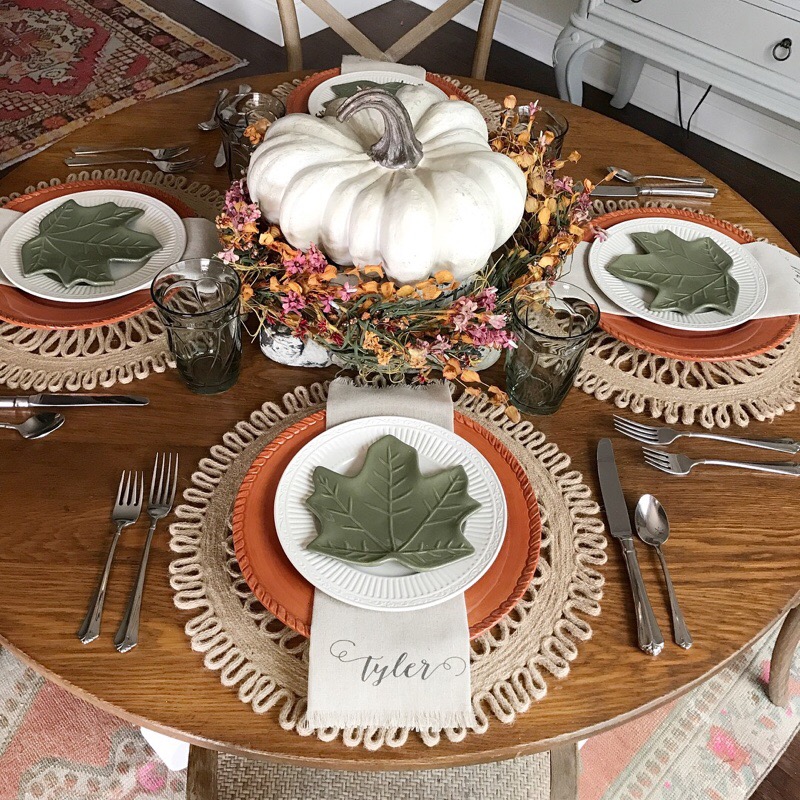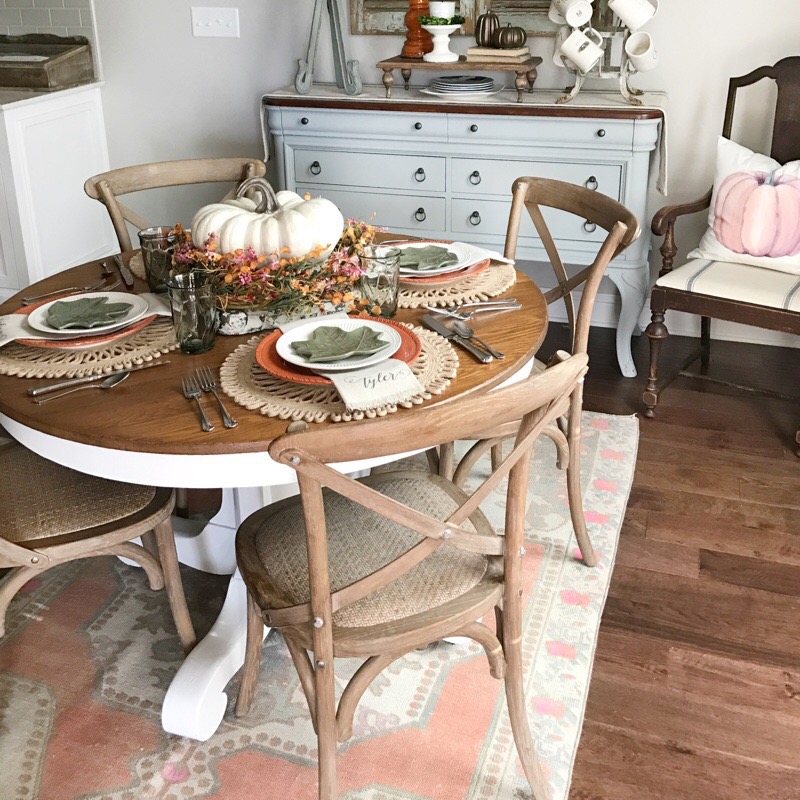 As you've probably guessed, styling tablescapes is one of my favorite things!  I almost always have a table set in our home; I just love how warm and cozy it feels!  Here's a view of our dining room tablescape… Plaid just screams Fall to me… I feel like it's a must this time of year!  This gorgeous plaid throw ties everything together perfectly!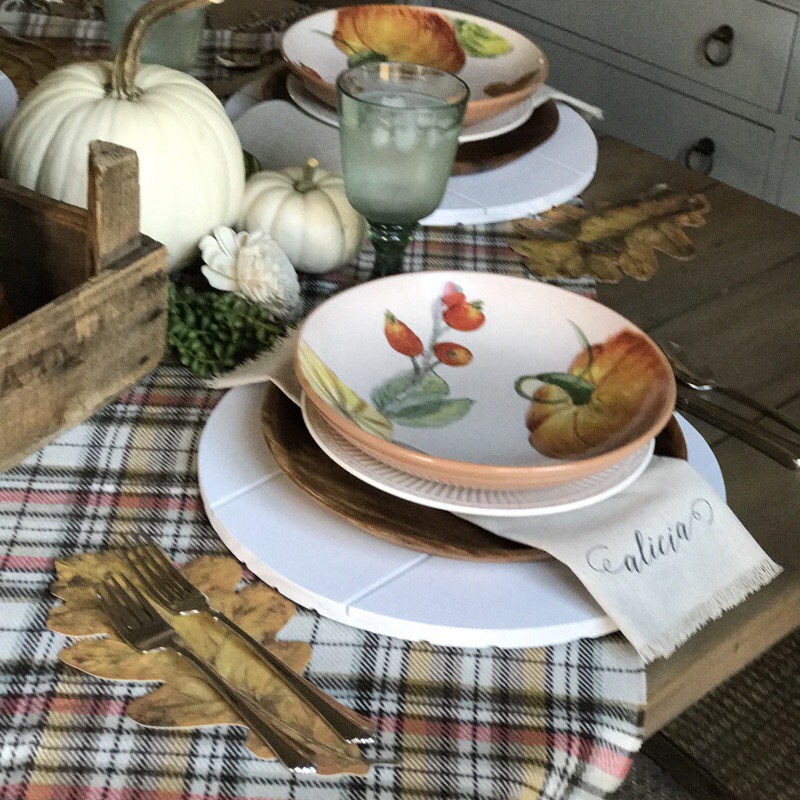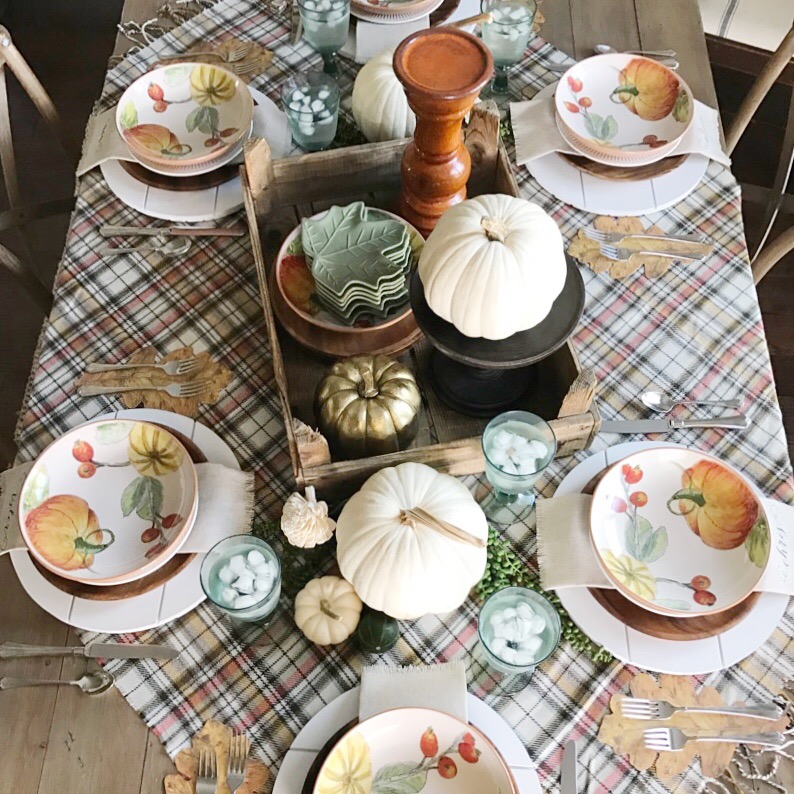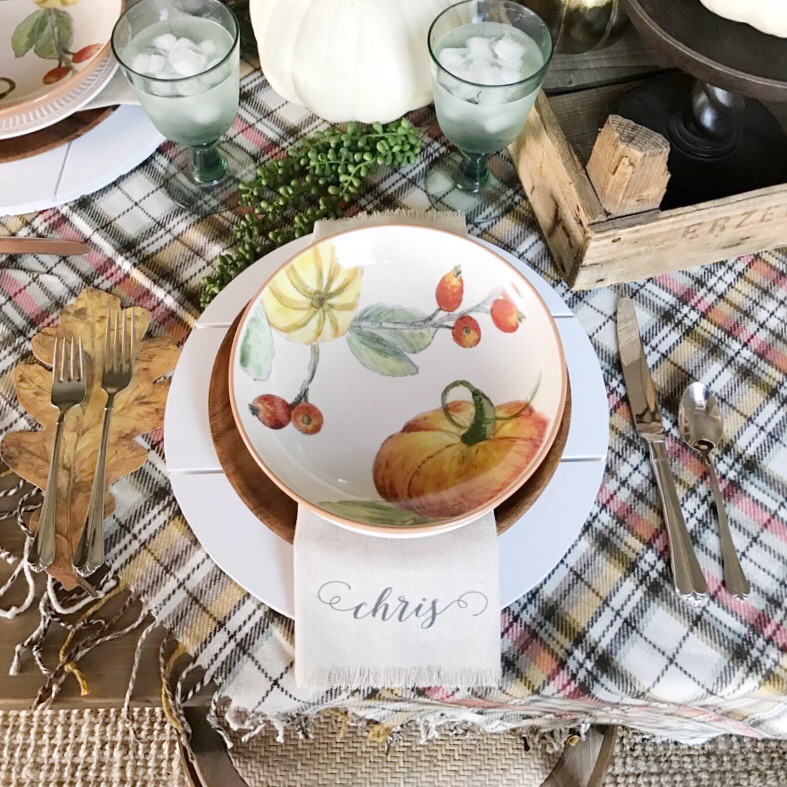 We'll be hosting for the first time this year and needless to say, I'm a bundle of emotions!  I'm such a sentimental girl, especially this time of year.  The anticipation of our family's arrival, the memories we'll make, the beautiful spread of food and the laughter we'll share around the table!  I love it all!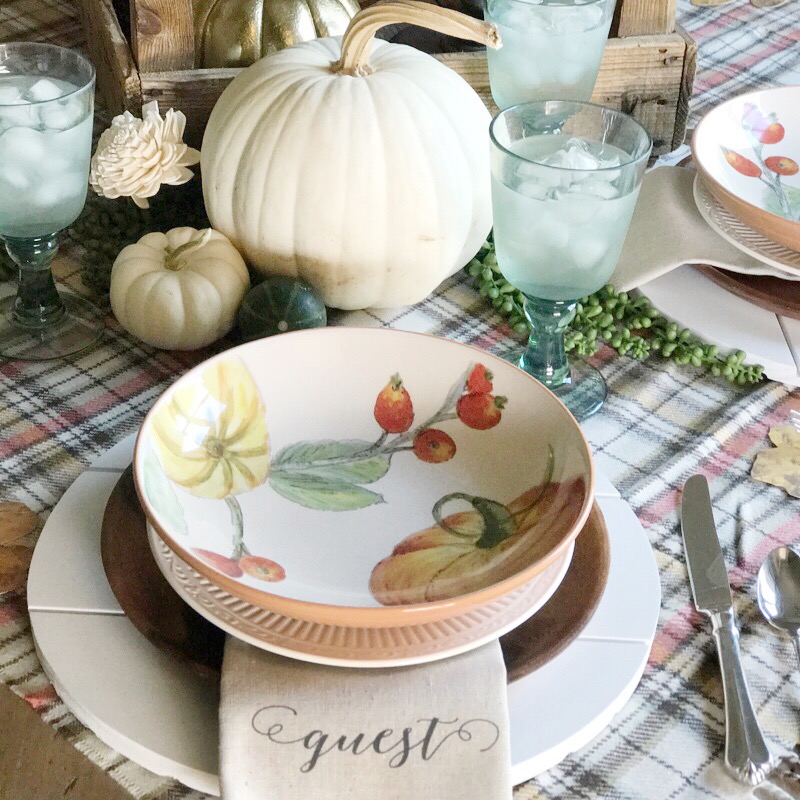 These shiplap chargers from my friend, Jackie @saw.dustangel on Instagram are a new addition this year!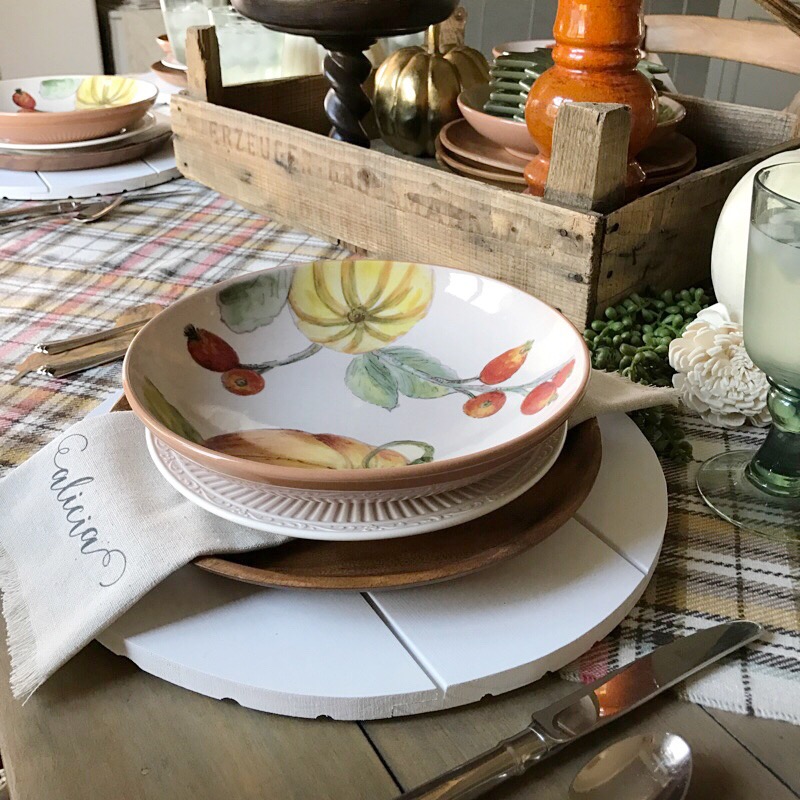 Here's a view of where my family and I will gather after we've filled our bellies!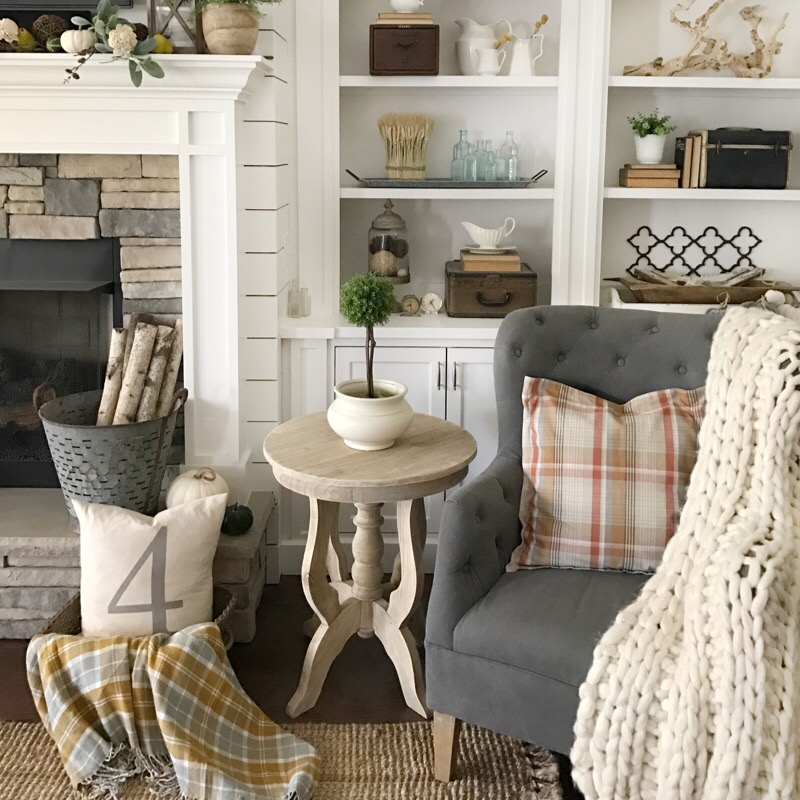 I hope you've enjoyed the ideas I've shared for our Thanksgiving tablescapes!  Be sure to visit the other blog posts listed below for other great ideas this holiday season!
Blessings,

5 Talented Bloggers Share Their Thanksgiving Tablescapes
Andrea @ Pine and Prospect Home