What are you drawn to when shopping for vintage treasures?  I usually go with what speaks to me, not what is trending or popular.  Now don't get me wrong, I definitely have the occasional itch to have the latest piece, but I'm usually very thrifty about acquiring it.  When it comes to architectural pieces like corbels, balusters or old doors… The more distressed and chipped, the better!  One day soon, I hope to take these corbels and incorporate them in an entry, but for now, they are the perfect statement piece!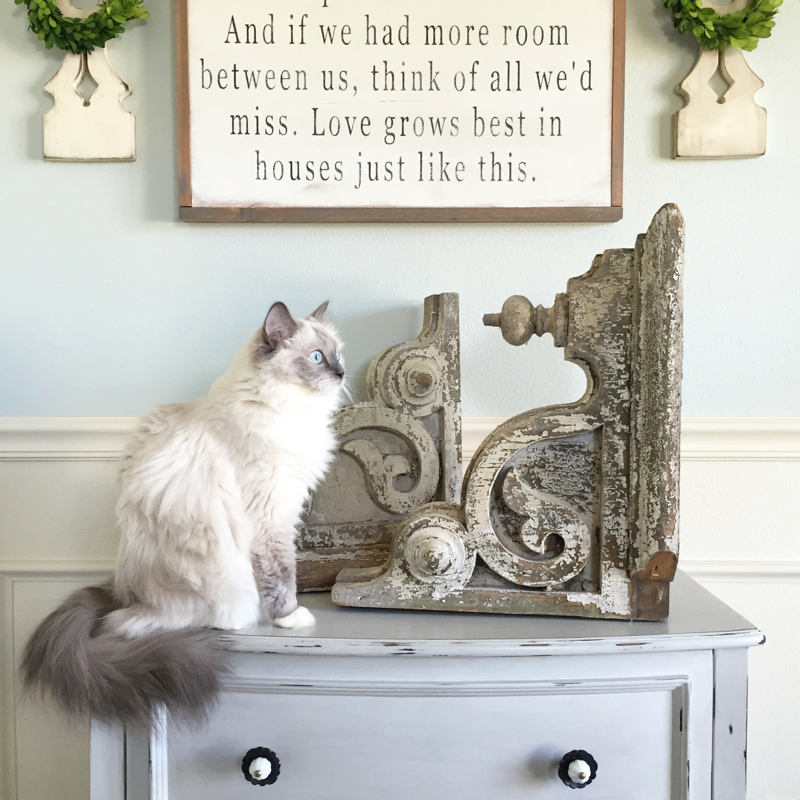 This vintage vignette just about sums up a few of my favorites in one!  It's so fun to check off certain pieces you've longed to find.  I remember when I scored this dough bowl from some dear friends… I was their first sale and it was the beginning of our sweet friendship.  I love incorporating old pieces together and I always wonder who's hands once used these pieces so many years ago.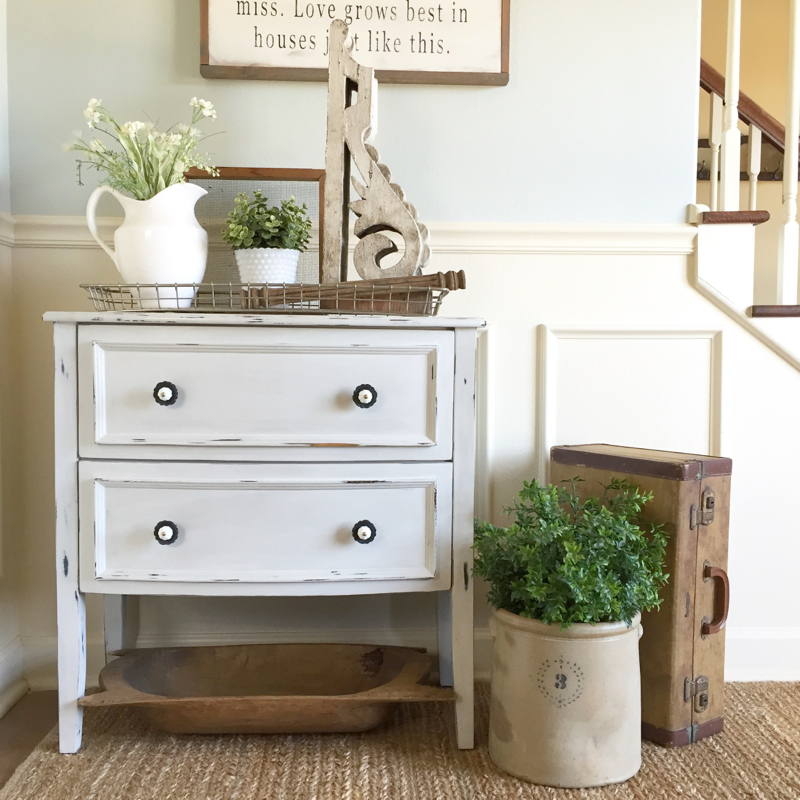 This Underwood typewriter has a sweet story behind it…
My husband purchased my engagement ring at a jewelry store in Fayetteville called Underwoods.  Since then, the sentimental side of me wanted to find an Underwood typewriter.  My brother was kind enough to find this one in his home town and gift it to me… He has a love for old things too!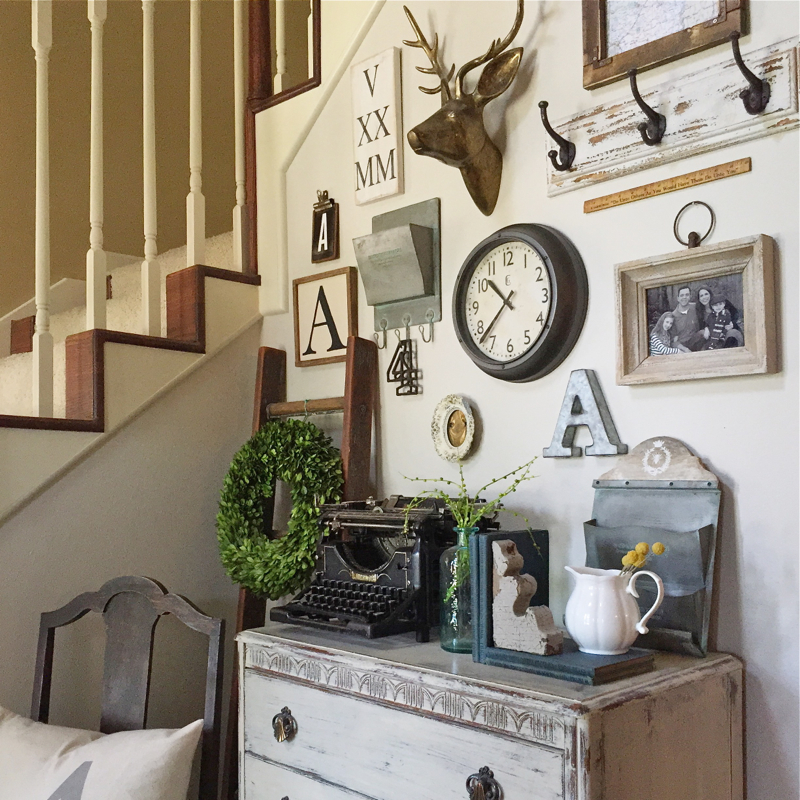 Books… What is it about their yellowing pages and ruffled edges that makes my heart skip a beat?  I love to look for unique titles, neutral colors and varying sizes.  Put a few of your favorites in-between some old chippy corbels and you have the sweetest display.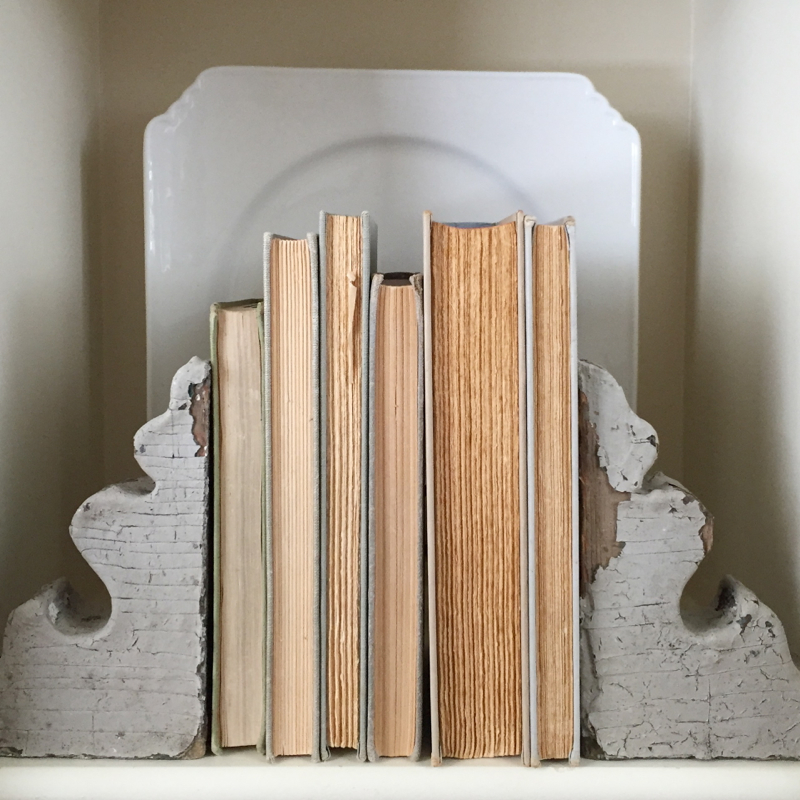 My most favorite piece and one that draws a lot of attention is our 5-foot church pew.  Talk about being at the right place at the right time!  I felt like the luckiest girl on earth when I spotted this beauty.  I may have ran towards it in disbelief; thankfully she was a bit camouflaged by the rest of the treasures she was amongst that day.  I knew she was mine the minute I laid eyes on her!  She's been the perfect prop for family portraits and is surprisingly easy to move from room to room.  I recently moved her to our dining room turned sitting room… I love the lighting in this space!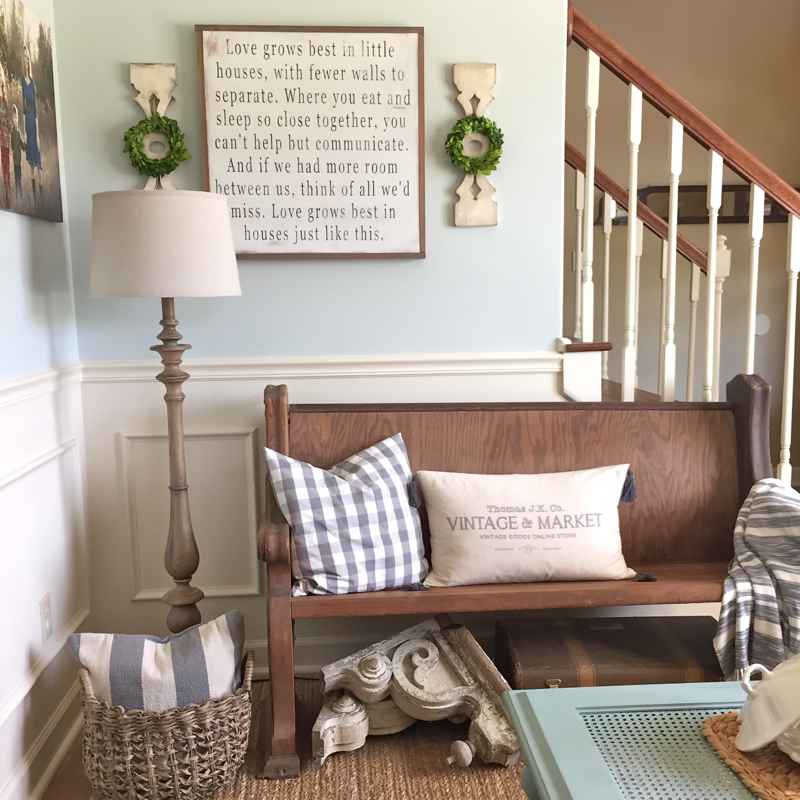 Seltzer bottles… I never thought I'd own one of these beauties!  For me, it's all in the details… The frosted etching, patina on the handle and the leftover seltzer water resting at the bottom.  I love to mix old glass pieces together and these old medicine bottles are just a few of many I've collected over the years.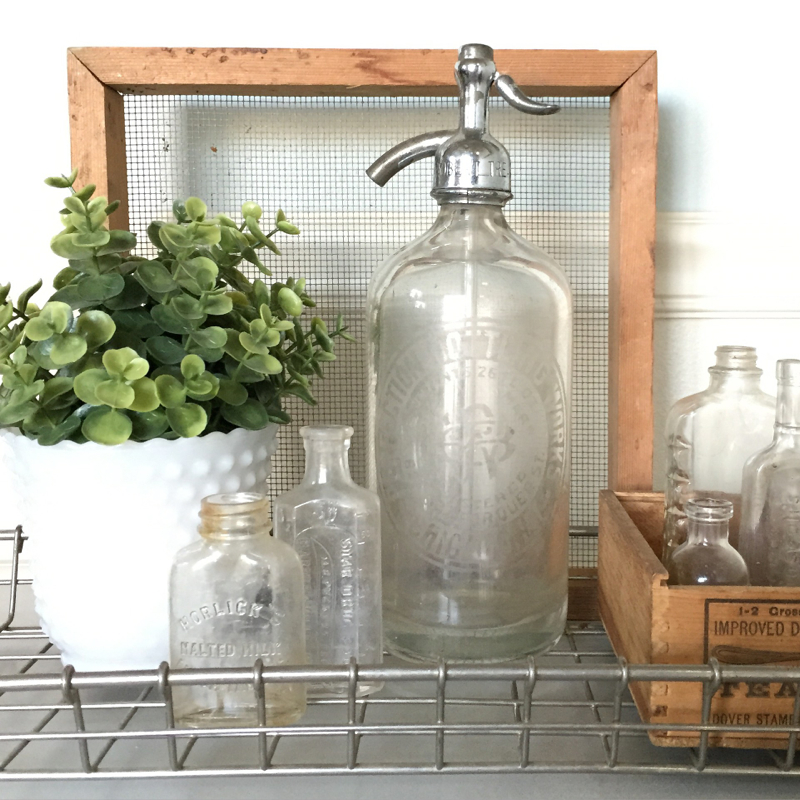 Milk glass… It's a new found love of mine, thanks to a hashtag challenge that I co-hosted on Instagram.  I've slowly added a few more pieces, but I've discovered it's getting more and more difficult to find.  My favorite is the hobnail milk glass, as seen here.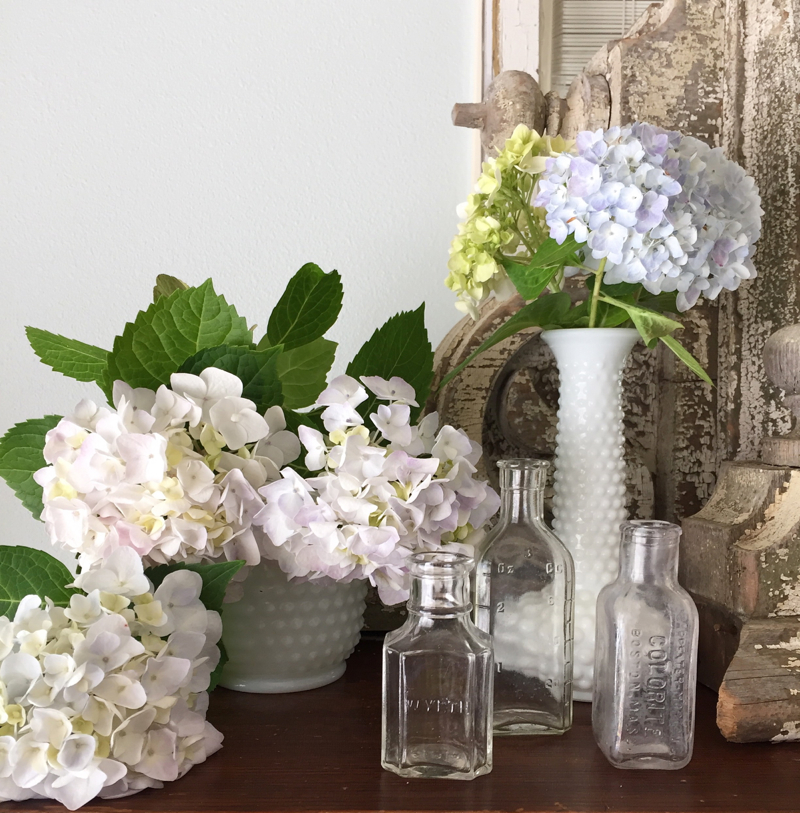 Hope you have a great week, friends!
Blessings,