Hi everyone!  Hope you all had a wonderful Christmas and New Year!  I can't thank you enough for your support and continued interest in our new home.  We're closing in on almost three months now and with each passing day, it feels more and more like home!  Today, I want to address how to style simple book shelves.  The 9-foot bookcases in our living room have received a lot of attention and many of you have asked if there's a good rule of thumb when decorating them.  I hope these simple steps that I use help you when decorating yours!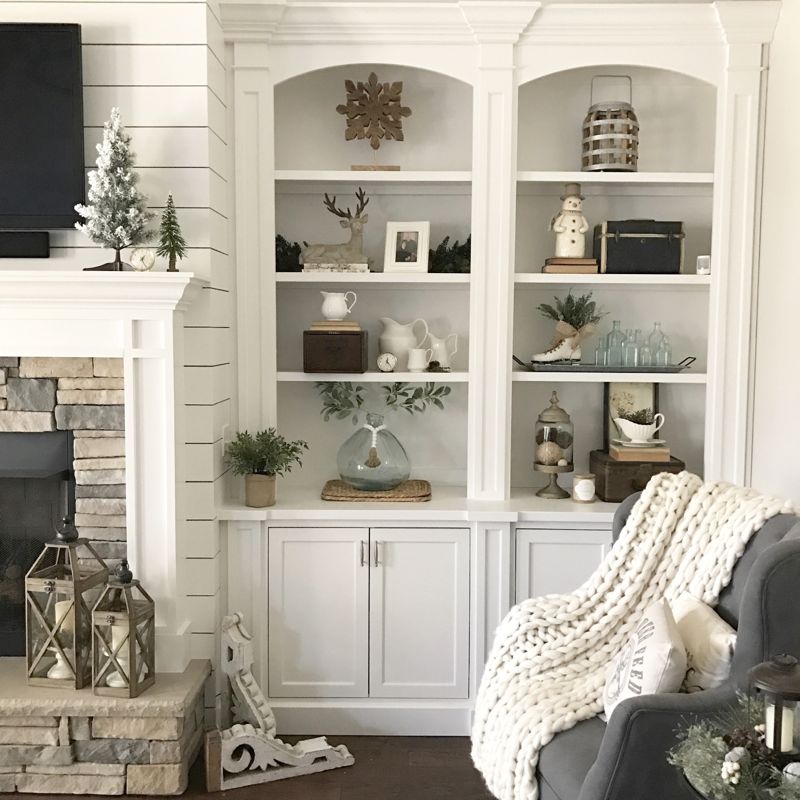 First of all, I don't claim to have all the answers pertaining to this, but I'm more than happy to share the things I do to achieve a simple and cohesive flow.  Currently, our bookshelves are symmetrical, but I have the option of adjusting them for a different look.
Most of the time in my decorating, I lean towards symmetry; it's a good place to start if you're not sure where to begin.  Here's a look at them during Christmas and now, in their current post-Christmas winter theme.  I love to make the transition less severe by adding winter touches.  It makes your home feel less empty after the tree and pops of color are put away.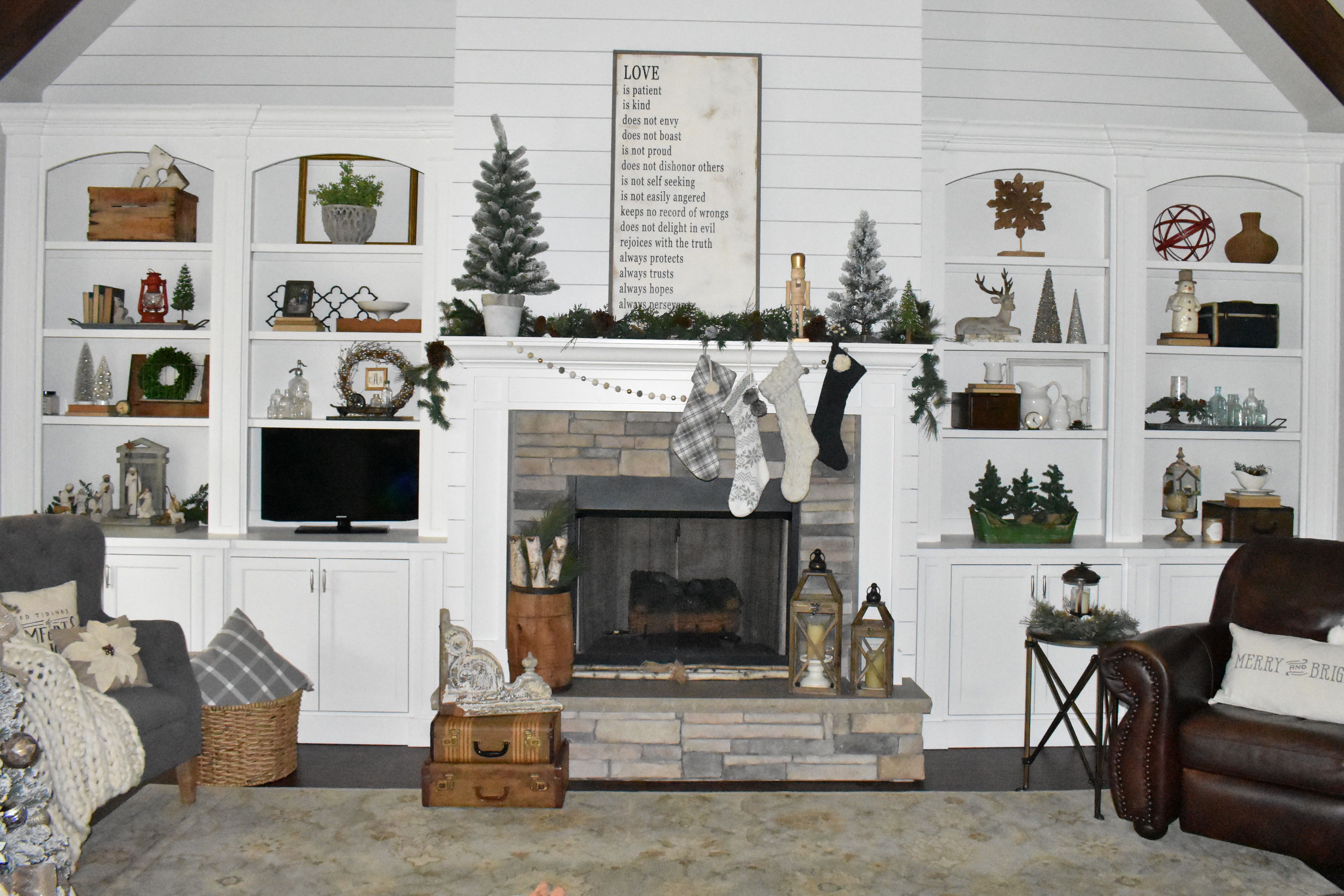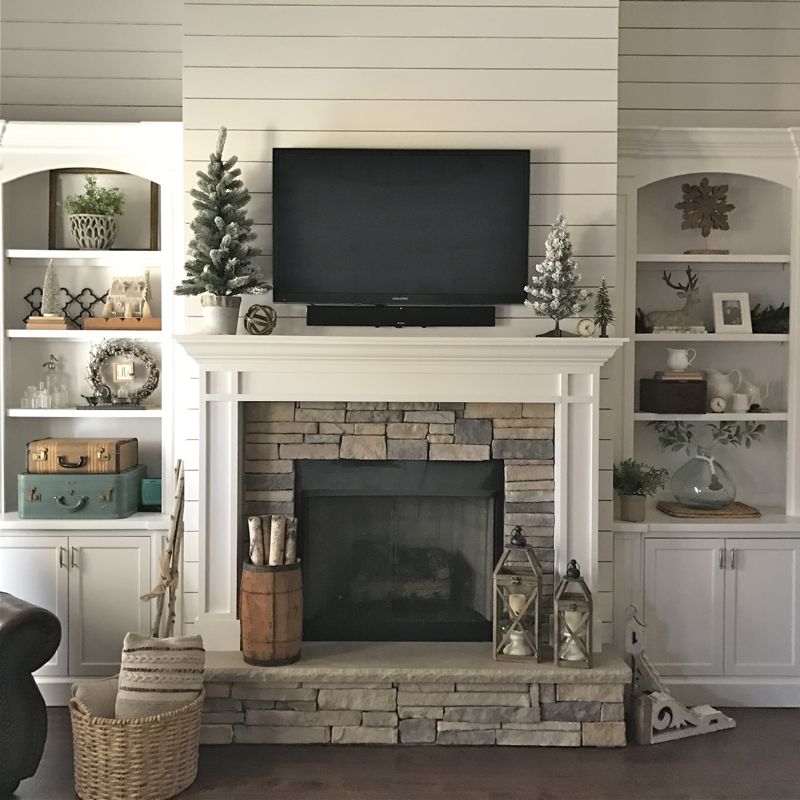 We finally added our 54″ flat screen above the mantle.  I never thought I would agree to this, but after two months of not having one there, it started to feel unfinished and lacked the family room feel.  This has quickly become our nightly gathering place and I love how the TV makes it more cozy in here!
Here's a close-up of a few vignettes on our shelves.  I prefer to use old antique books rather than the  tattered paperbacks my husband has collected over the years.  I style my books with the yellow pages facing outward, it adds warmth and color, which I love.  I also love using authentic architectural pieces, they add texture and interest and are a great conversation piece!
As many of you know, I tend to stay neutral, using minimal pops of color.  During the seasons, I will replace certain items with themed pieces… It's good to replace those items with similar sizes and heights to make the switching out easier.  Many of you have asked where I store my seasonal decor when it's not being used.  I have a dedicated closet for smaller seasonal items and bigger things go in large storage bins in the attic.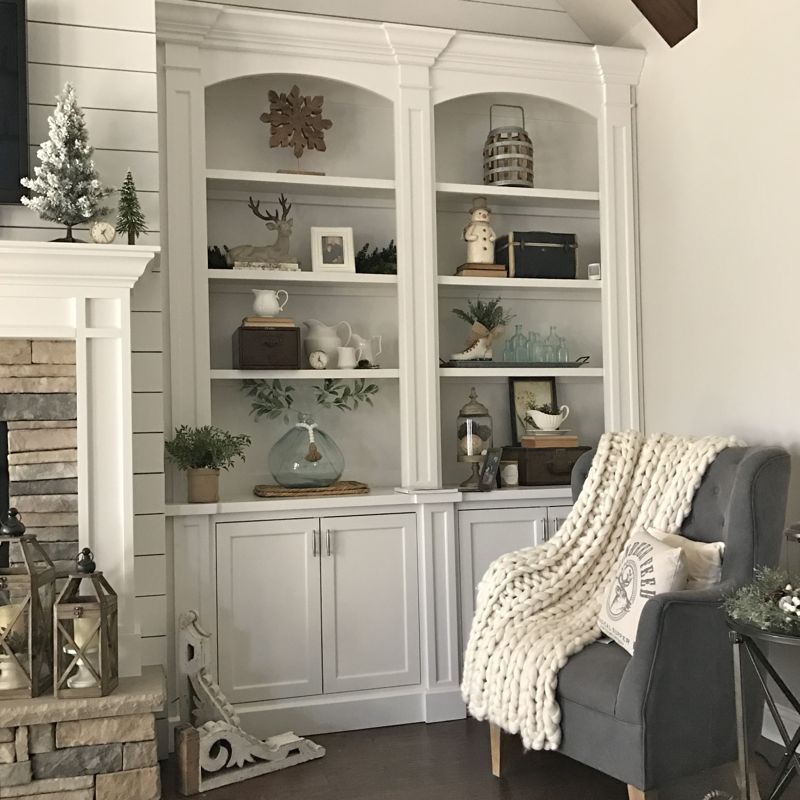 When decorating a single shelf, I like to create the vignette in the center and eliminate as much empty space as possible.  In my opinion, it's pleasing to the eye and makes it look more even, especially if you're working with symmetry.  You want to have a good mix of different heights to add dimension.  Step back and see what you've created and make necessary changes to help it flow, usually these are very minor… Maybe a slight adjustment or switch of two pieces.  I'm constantly tweaking our home, as I walk by or if something catches my eye.
Take note at the diagonal use of colors here… The large blue vase is adjacent from my collection of old medicine bottles.  I love to group collections together on my shelves… Old clocks, bottles, books, pitchers, as seen here.
Here are a few examples of some vignettes I've created over the years that would also make for beautiful styling on bookcases or multiple shelves.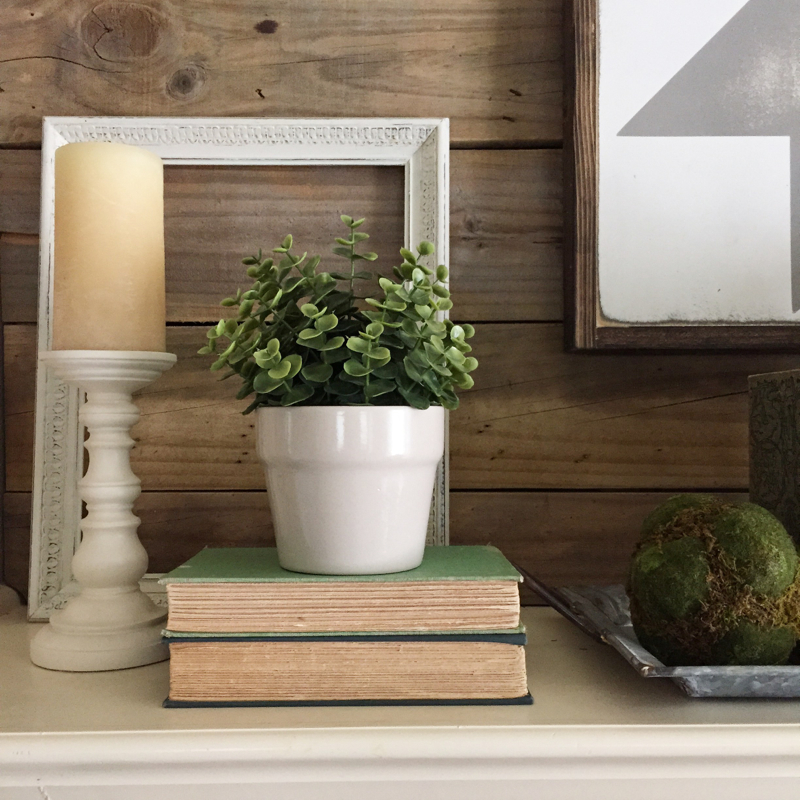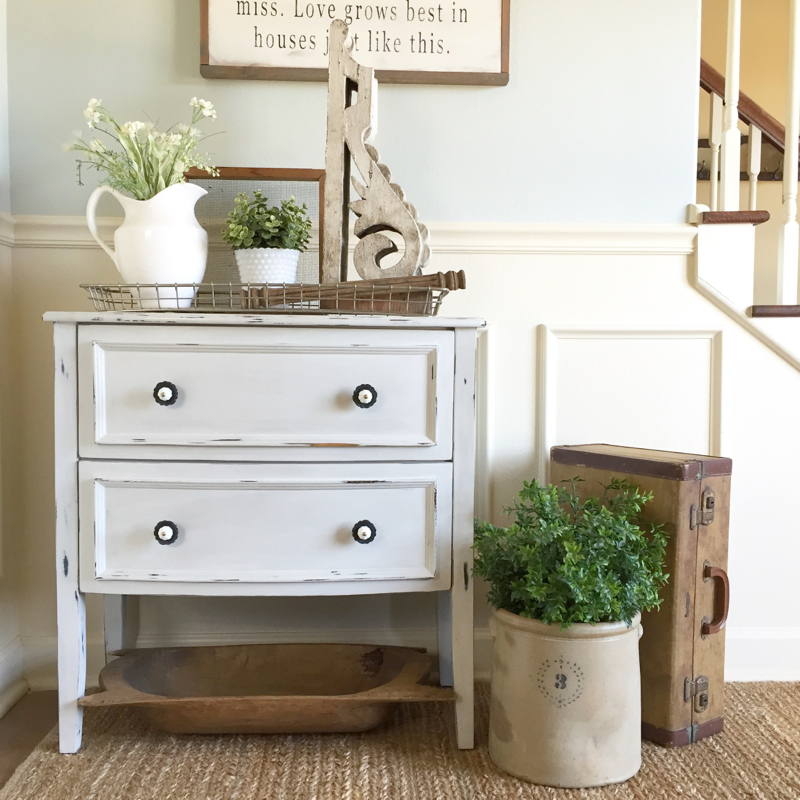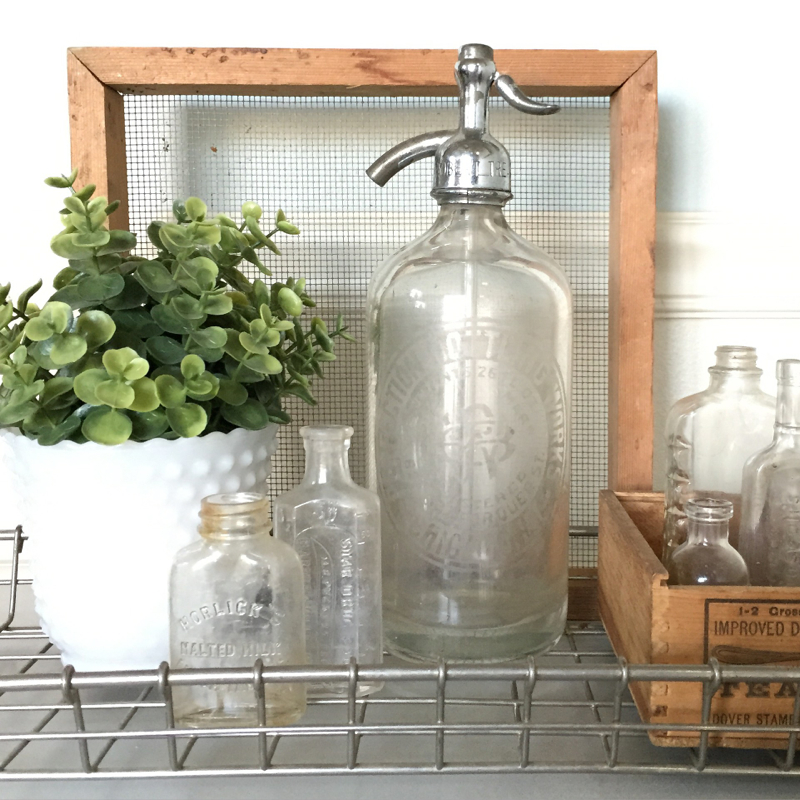 I hope this has helped guide you in how to style simple book shelves in your home.  Thanks for stopping by and please let me know if you found this information helpful!
Blessings,