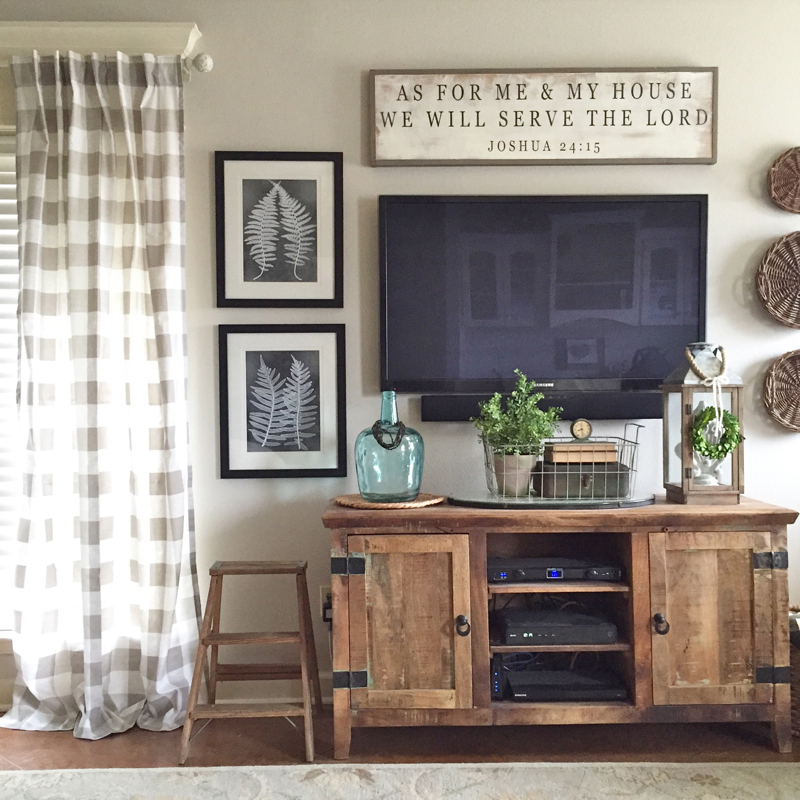 I get many questions about the gallery walls in our home, so I thought I'd share how to create various styles that might help to fit your personality and space.  What I've found helpful is to find pieces that have similar texture, color and shape.  Take my entryway wall for example…  I have created this one in mostly neutrals.  It flows nicely and is pleasing to the eye, especially being that it's the first thing my guests see when they enter.  I have mixed textures such as wood, metal and greenery to create this wall.  I think it's a good rule of thumb to have at least 2-3 pieces represented; hanging adjacent from one another.  This is so the eye can flow easily from left to right.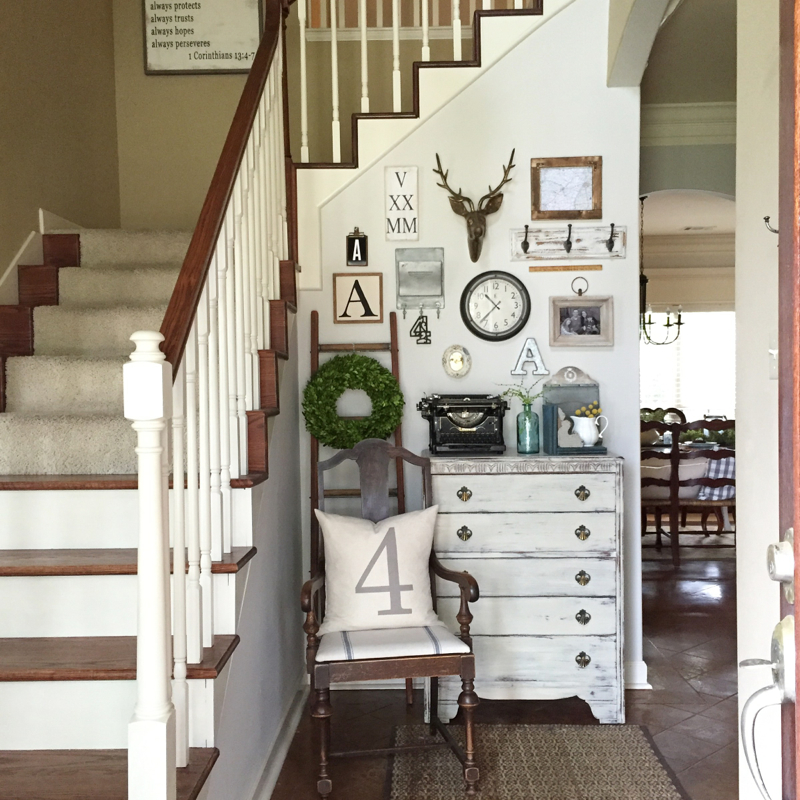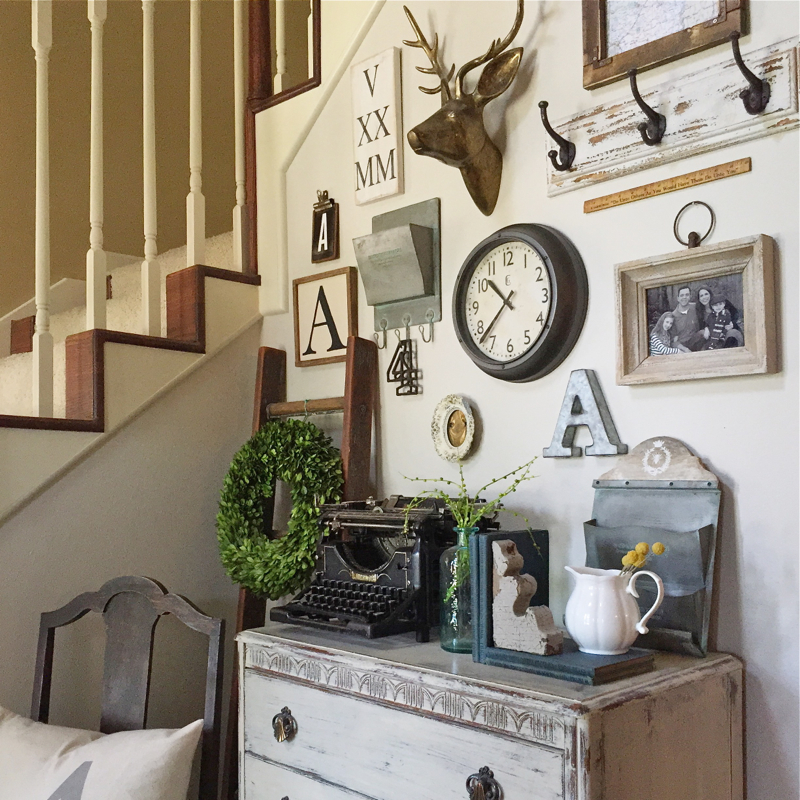 If you'd like to incorporate more color into your gallery walls, I suggest keeping a minimum amount of colors.  In our master bedroom, I made our family portrait the main focus and built my colors from this.  I added shades of blue, cream and green to coordinate with the room décor and style of this space.  Since I'm a neutrals girl, I mostly stayed with the wood tones and creams.  Greenery is always a nice texture to add to any space and there is no exception with gallery walls.  I've used a hook from hobby lobby to hang a preserved boxwood wreath.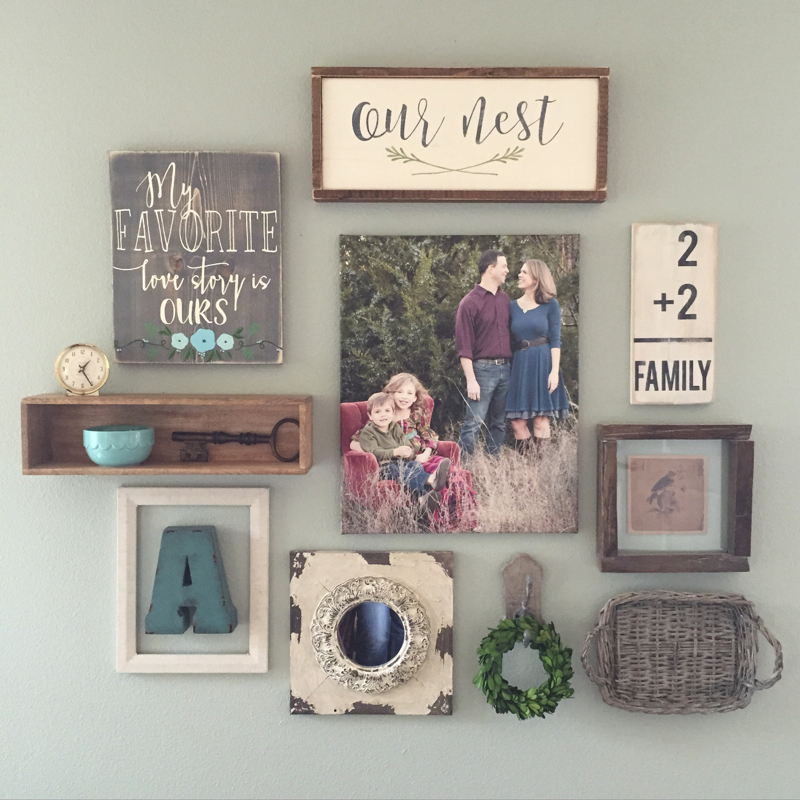 There is no limit to the size of your gallery wall.  If you want to use family photos above a couch or large wall area, it's always fun to add your last name initial or a number to symbolize your family members.  I love the look it can bring; it helps to break up the flow of continuous shapes and/or colors.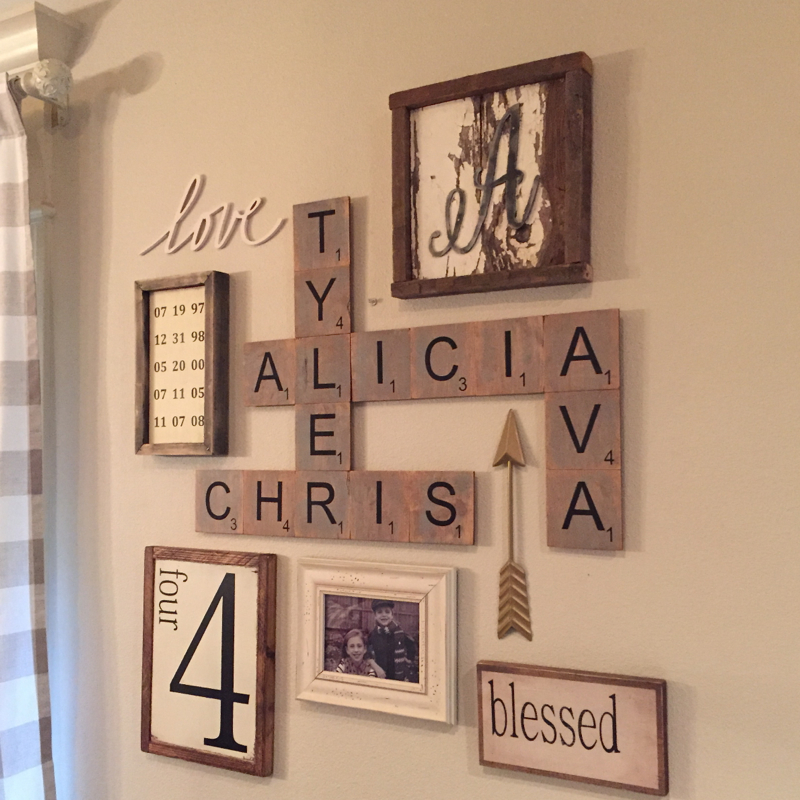 My favorite and most popular gallery wall amongst my loyal followers is this scrabble art gallery in our living room.  Incorporating special family dates, numbers and pictures was my vision for this wall.  I decided to keep it neutral to flow with the adjoining space; I just love how it turned out!  The burning question I've seen with this viral wall is what do the 5 dates mean?  I'm happy to satisfy your curiosity and share them!  From top to bottom…  Our first (blind date), the day he proposed, our wedding date and the birth of our two children!
Thanks to my friend, Alyssa at The Board Brunette for creating this for us!

I hope you find these design tips helpful when creating a gallery wall in your home!
Blessings,